At Kyoorius, we're dealing with the coronavirus situation with the seriousness it deserves.
Therefore, we're doing what can be done remotely while keeping our followers informed on all that is happening in the world of media, advertising and marketing.
Consequently, till things improve, Melt in a Minute will change a bit.
The format will change from all video to a text-based post. A little more difficult to consume, but it's the best we can think of under the circumstances.
All of you, stay safe.
And stay informed with posts like this one.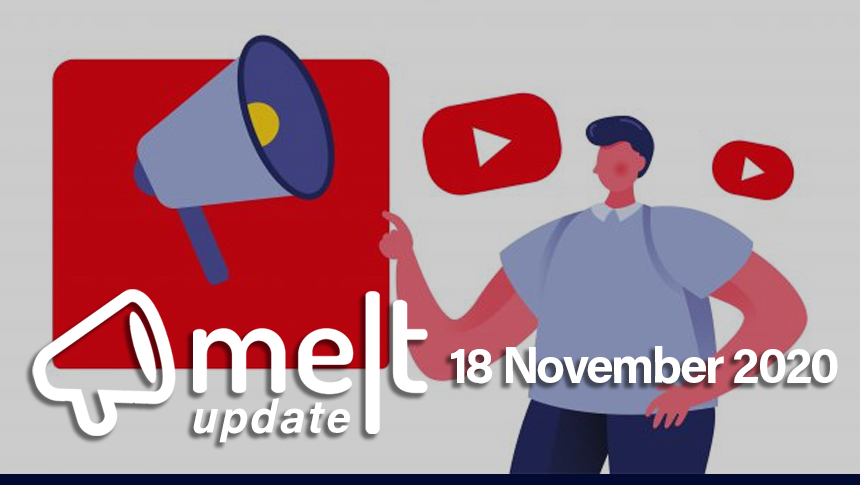 Top stories of the day:
1. YouTube Launches Audio Ads

YouTube has announced new ad products, designed to help marketers reach YouTube visitors who are doing more listening than watching. The big addition is audio advertising. As per The Drum, these are ads designed for viewers who "squeeze in a living room workout before dinner, catch up on a podcast or listen to a virtual concert on a Friday night." In other words, audio ads are designed for videos where audience members may only be glancing at the screen occasionally, or might be ignoring the visuals altogether.
2. DYT Appoints Hemant Dua As Co-Founder & Chief Growth Officer
Do Your Thng (DYT) has appointed Hemant Dua as co-founder and chief growth officer, as noted by campaign India. Dua's last full-time stint was with GMR Sports where he was CEO of the Delhi Daredevils (now Delhi Capitals) IPL team. DYT is a branded content marketplace that connects brands with social media users. It gives active social media users the chance to earn from their posts by supporting brands.
3. Prega News Awards Digital Mandate to Team Pumpkin
Mankind Pharma's pregnancy test kit brand, Prega News has awarded its digital mandate to Team Pumpkin. As part of the mandate, Team Pumpkin will help the brand with strategy and execution to scale up the digital footprint. As per The Economic Times, the account will be handled out of their Delhi office.