At Kyoorius, we're dealing with the coronavirus situation with the seriousness it deserves.
Therefore, we're doing what can be done remotely while keeping our followers informed on all that is happening in the world of media, advertising and marketing.
Consequently, till things improve, Melt in a Minute will change a bit.
The format will change from all video to a text-based post. A little more difficult to consume, but it's the best we can think of under the circumstances.
All of you, stay safe.
And stay informed with posts like this one.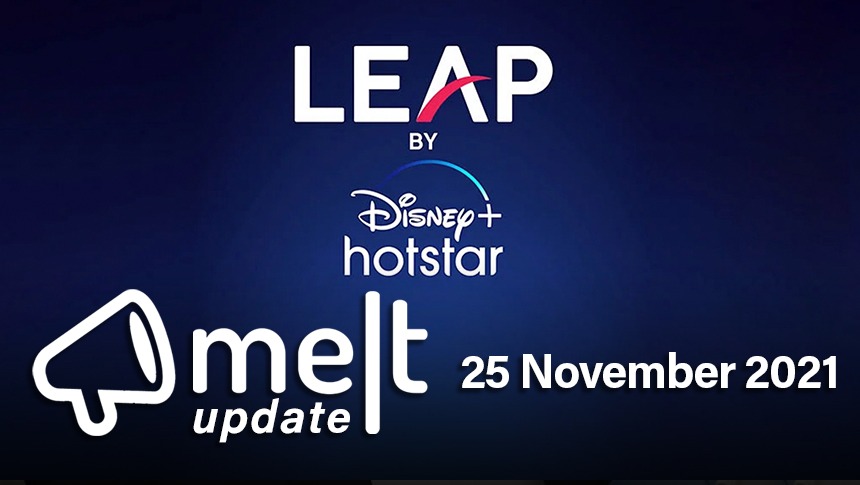 Top News
1. Disney+ Hotstar Launches Program for Agency Planners
Disney+ Hotstar has launched LEAP – an educational program for agency planners on advertising solutions and online video marketing on Disney+ Hotstar. As reported by exchange4media, agencies will gain in-depth knowledge and expertise in planning and executing strategic digital campaigns through this campaign. The first session of LEAP goes live today with team Dentsu India.
2. Spotify Tests New TikTok-Style Feed
Spotify is currently testing a new TikTok-style video feed called ' Discover' that shows full-screen, vertical feed of music videos, reports TechCrunch. The feature appears as a fourth tab in the navigation bar at the bottom of the Spotify app which users can access and optionally like or skip the videos they see. Netflix also started testing a similar interface in its iOS app to help users discover new content to watch.
3. CRED Appoints Sunaina Jairath as Communications Lead
CRED has appointed Sunaina Jairath as Communications Lead. Prior to this, she was Director Strategy & Public Policy at Perfect Relations. As reported by exchange4media, Jairath worked with the PR agency for more than 17 years.  
4. Tilt Brand Solutions Appoints Purvi Mistry as Senior Director – Strategy
Tilt Brand Solutions has appointed Purvi Mistry as senior director – strategy. Mistry moves from BBH, where she was strategy director. At Tilt, she will report to Gulshan Singh, chief strategy officer and head of BrandT(agency's brand consulting division).

5. Raymond Appoints Himanshu Khanna as CMO, Lifestyle Business
Raymond has appointed Himanshu Khanna as CMO, lifestyle business. In this new role, he will be responsible for looking after the overall marketing functions for the brand's lifestyle business. As per campaign India, Khanna joins from RP-Sanjiv Goenka Group, where he was business head, FMCG portfolio.