At Kyoorius, we're dealing with the coronavirus situation with the seriousness it deserves.
Therefore, we're doing what can be done remotely while keeping our followers informed on all that is happening in the world of media, advertising and marketing.
Consequently, till things improve, Melt in a Minute will change a bit.
The format will change from all video to a text-based post. A little more difficult to consume, but it's the best we can think of under the circumstances.
All of you, stay safe.
And stay informed with posts like this one.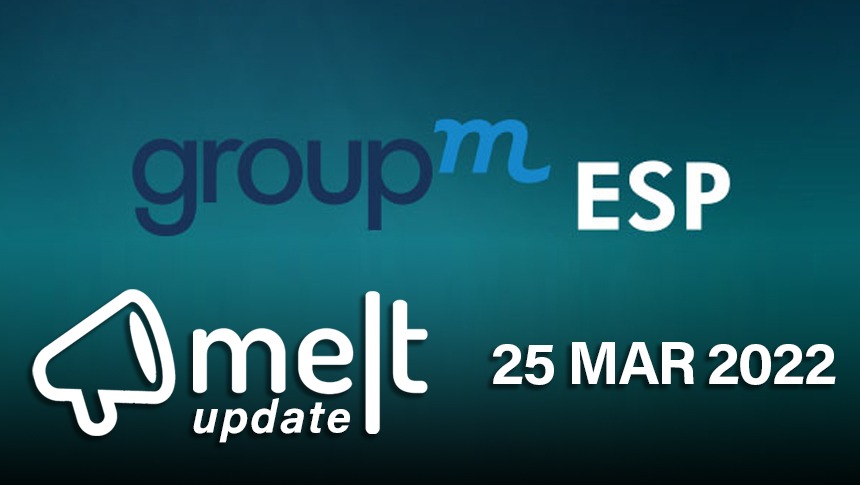 Top News:
1. GroupM ESP: Indian sports sponsorship crossed Rs 9,500 crore in 2021
According to a GroupM ESP report, the Indian sports industry grew 62% in 2021 over 2020, to clock Rs 9,5000 crore. The sports adex for TV and digital too surpassed the 2019 levels, with 6,018 crores in 2021.
2. Shashi Sinha elected as BARC India's chairperson
Shashi Sinha (CEO, IPG Mediabrands India), has been elected as the chairperson of the Broadcast Audience Research Council (BARC) India. The announcement was made following the board meeting held on 25 March.
3. CCI orders investigation against Google
The Competition Commission of India (CCI) has ordered an investigation against Google based on complaints from the Indian Newspaper Society (INS), which alleged that the tech company has allegedly abused its dominant position with the news publishers.
4. FICCI-EY Report 2022: Advtg to Grow at 12% to Reach INR 1 trillion by 2024
According to the FICCI-EY Report 2022, the Indian Media and Entertainment sector has grown by 16.4% to INR 1.61 trillion (US$21.5 billion) in 2021, still 11% short of pre-pandemic 2019 levels.
5. Pinterest to let users share Idea Pins on other platforms
Pinterest to now allow users to share Idea Pins to other social media platforms, including Facebook, Instagram, Snapchat, and TikTok.