At Kyoorius, we're dealing with the coronavirus situation with the seriousness it deserves.
Therefore, we're doing what can be done remotely while keeping our followers informed on all that is happening in the world of media, advertising and marketing.
Consequently, till things improve, Melt in a Minute will change a bit.
The format will change from all video to a text-based post. A little more difficult to consume, but it's the best we can think of under the circumstances.
All of you, stay safe.
And stay informed with posts like this one.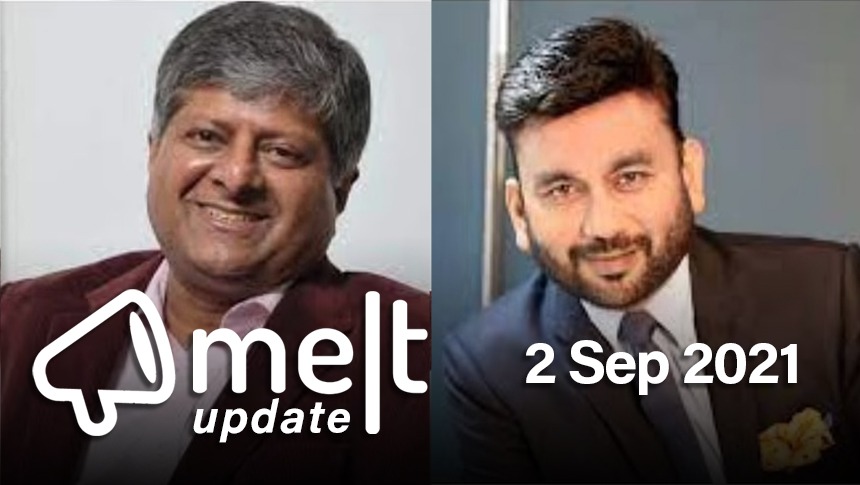 Top News:
1. MRUCI Elects Shashi Sinha as Chairman and Shailesh Gupta as Vice Chairman

Shashi Sinha, CEO – India, IPG Mediabrands and Shailesh Gupta, Director, Jagran Prakashan have been elected as Media Research Users Council India (MRUCI)'s Chairman and Vice Chairman, respectively. The announcement was made at MRUCI's Board meeting which was held shortly after its AGM. Sinha takes over the mantle from Pratap Pawar, Chairman, Sakal Media Group, who served as MRUCI's Chairman from 2019-20 and 2020-21.
2. Wunderman Thompson Merges APAC & EMEA Leadership Under Ewen Sturgeon

Wunderman Thompson has announced that it is eliminating its APAC and EMEA regional leadership positions in favour of one CEO of International. As reported by campaign India, Ewen Sturgeon, the current CEO of EMEA, takes up the new role with immediate effect. Sturgeon has been leading the EMEA region since May 2019, and now takes on additional oversight of APAC, which comprises 27 offices in 17 countries.
3. Twitter Launches 'Safety Mode'

Twitter will launch a safety feature that would allow users to temporarily block accounts for seven days for using harmful language or sending uninvited replies. As noted by The Economic Times, once the 'safety mode' is turned on, Twitter's systems will check the tweet content to assess the likelihood of a negative engagement and the relationship between the author and replier. Twitter said that it is limiting unwelcome interactions as it wants people to have healthy conversations on the platform.
4. Pepsi & Netflix Partner to Celebrate Money Heist Season Finale

Pepsi and Netflix have come together for the first time in India to celebrate the season finale of Money Heist. As per afaqs, the beverage brand has unveiled a limited edition set of golden cans and packs, inspired by the series. The cans come with a special QR code that will give consumers a chance to register for a fan party to be hosted on YouTube in October 2021.
5. Firework Appoints Priyam Jha as Marketing Director
Short-video platform, Firework has appointed Priyam Jha as marketing director. As per campaign India, Jha moves from WebEngage, where he was AVP – brand marketing. At Firework, he will lead the brand and content marketing functions to increase engagement and thought leadership.