From Swiggy's cheeky marketing campaign taking a jibe at competitiors to Haldiram Sweets using nostalgia to turn the spotlight back on 'mithai' and Laughing Man Coffee's hilarious spot featuring Hugh Jackman, here are the campaigns that Ritwika Gupta loved this week.
---
1. Brand: Swiggy
A couple of days ago, readers in Bengaluru woke up to flyers in their morning newspapers which read 'Naale Baa' (Come tomorrow in Kannada). 'Naale Baa' is an urban legend that enveloped Bangalore in a blanket of fear in the 1990s. According to the myth, a witch would roam the streets of the city at night, knocking on the door of houses. To send her away from their doorstep, the residents came up with the idea of writing "Naale Baa" outside the doors and the walls of their homes. The belief was that she reads it and returns the next day only to find the same message again, and the cycle repeats. This also inspired the movie, Stree in 2018. Well turns out – this was a marketing campaign by Swiggy to create buzz around its latest offering Instamart, which promises to deliver groceries in under an hour's time. The suspense was revealed the next day on Swiggy's social media handle and through flyers in newspapers. Swiggy used this pop culture reference to summarise our modern-day nightmare – 'No delivery slots available today'. Through this campaign, the food delivery platform was taking a jibe at all its competitors (read: Grofers, Big Basket etc) which keep asking customers to come back tomorrow for a delivery slot.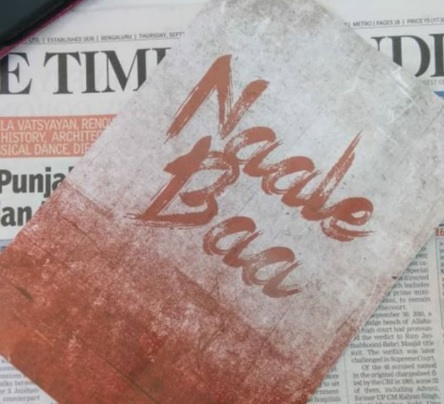 This caught the attention of several people, creating a buzz on social media. Well, I think the idea to use " Naale baa" as a metaphor for the other delivery apps is simply brilliant and creative. While not everyone will get the reference instantly, people in Bengaluru (the target audience) would most definitely recall it. I think this was a fun, cheeky move by the brand. It not only rekindled a mystic nostalgia but also grabbed a lot of attention for their new 'instamart' service. Well done!
Campaign: Naale Baa
---

2. Brand: Haldiram Sweets
For as long as one can remember, sweets have been the hallmark of celebration for most of us in India. From an engagement ceremony, to a victory, a spiritual offering, or a simple moment of happiness or good news, 'mithai' has always been a partner to these moments of joy. As we approach the festive season, Haldiram uses nostalgia to turn the spotlight back on 'mithai'. The brand's new ad aims to revive the tradition of celebrating with sweets. Titled 'Desh ki Mithaas', the spot highlights the love for sweets across different Indian cultures, backgrounds and occasions. What I like most about the ad is that it not only talks about eating sweets but also showcases how much we Indians also love serving and sharing sweets. Overall, the film manages to drive the message about how celebrations are incomplete in the absence of 'mithai'. This one's indeed sweet and will resonate with Indian consumers.
Campaign: Desh Ki Mithas
Agency: Lowe Lintas Bangalore
---
3. Brand: Laughing Man Coffee
If you are a coffee person, you'd know how much it lifts the mood every morning. But add Hugh Jackman and Ryan Reynolds into the mix and you'll get coffee that never tasted better. Ryan Reynolds and Hugh Jackman have been embroiled in a long-running faux 'feud' over the years. The two men regularly poke fun at each other on Instagram. Their so-called feud laid the groundwork for many ads including the one last year called 'Truce' which ended with Hugh Jackman ridiculing Reynold's Gin brand, Aviation Gin. The new spot is no different. The ad called 'Nice Morning' shows a glimpse into a normal day for Hugh, starting with him waking up in bed. But Ryan's narration says the opposite of what we are seeing. Ryan introduces Hugh as a "noted humanitarian" and we immediately see Hugh yelling out the window: "Hey kids, shut up!" In a voice-over, Ryan calls Hugh an 'eternal optimist' as Hugh is shown listening to heavy metal music. It just keeps getting funnier until Hugh has some of his Laughing Man Coffee, which cheers him up – and Ryan jokes that the drink turns the actor into 'the Hugh Jackman we know and love'. It is simply hysterical! Over the years, Ryan Reynolds and Hugh Jackman have used their faux war to create an astounding co-branded partnership. Their so called 'war' has been marketed brilliantly. The latest ad is cleverly written and cheekily places the coffee brand as one that can instantly improve your mood and even personality. Audiences love the humor in their ads. This offbeat strategy has definitely earned a fan following and loyalty for not just one but both their brands as entities.
Campaign: Nice Morning
Agency: Maximum Effort