At Kyoorius, we're dealing with the coronavirus situation with the seriousness it deserves.
Therefore, we're doing what can be done remotely while keeping our followers informed on all that is happening in the world of media, advertising and marketing.
Consequently, till things improve, Melt in a Minute will change a bit.
The format will change from all video to a text-based post. A little more difficult to consume, but it's the best we can think of under the circumstances.
All of you, stay safe.
And stay informed with posts like this one.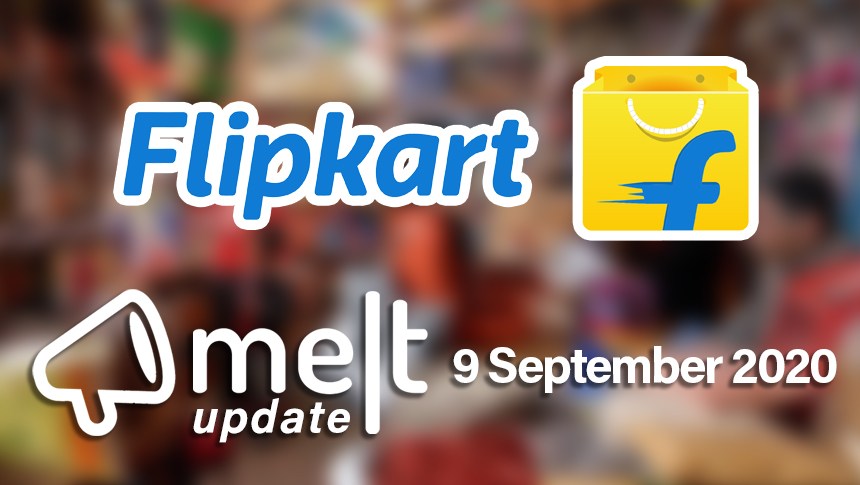 Top Headlines of the day:
1. Flipkart Expands Its Kirana Onboarding Program
Flipkart has expanded its kirana onboarding program to make deliveries to customers in more than 850 cities. With more than 50,000 kiranas onboard, Flipkart aims to provide a fast and personalised e-commerce experience to consumers while creating opportunities for digital upskilling as well as additional income for kiranas. As noted by exchange4media, the kirana program is part of Flipkart Group's efforts to drive growth for kiranas across the country.


2. Netflix Appoints Bela Bajaria As VP, Global Television

Netflix has appointed Bela Bajaria as vice president, global television. Prior to this, Bajaria was former vice president of local language originals, Netflix. In her new role, she will oversee all original programming, scripted and non-scripted in both the English and non-English languages. According to livemint, Bajaria's appointment at Netflix comes a month-and-a-half after long-time chief content officer Ted Sarandos was named co-chief executive along with Reed Hastings.


3. Essence Appoints T Gangadhar As CEO for APAC
Essence has appointed T Gangadhar "Gangs" as the company's CEO for APAC. He succeeds Essence's Global CEO Kyoko Matsushita, who previously served as APAC CEO. As per exchange4media, Gangadhar will be responsible for driving continued client-centric innovation in data, analytics, and technology, as well as business growth and company culture across the agency's fastest-growing region. Based out of Mumbai, he will work closely with Essence's global and APAC leadership teams, and will continue to report to Matsushita.


4. MyGate Appoints Havas Media To Handle Media Duties
MyGate, a security and community management app for gated premises, has appointed Havas Media to handle its media duties. The account was won following a multi-agency pitch.  As noted by campaign India, the mandate includes over-the-top (OTT) media services and all offline media duties. The account will be led by Saurabh Jain, EVP – South, Havas Media, from the Bengaluru office. 
5. Dailyhunt Launches Short Video App Called 'Josh'

Dailyhunt has launched a short-video app called 'Josh'. Users can create bite-sized videos up to 120 seconds across various categories like entertainment, devotion, yoga and cooking among others. As reported by exchange4emedia, Josh is currently on Android and will soon be available to iOS users as well.