At Kyoorius, we're dealing with the coronavirus situation with the seriousness it deserves.
Therefore, we're doing what can be done remotely while keeping our followers informed on all that is happening in the world of media, advertising and marketing.
Consequently, till things improve, Melt in a Minute will change a bit.
The format will change from all video to a text-based post. A little more difficult to consume, but it's the best we can think of under the circumstances.
All of you, stay safe.
And stay informed with posts like this one.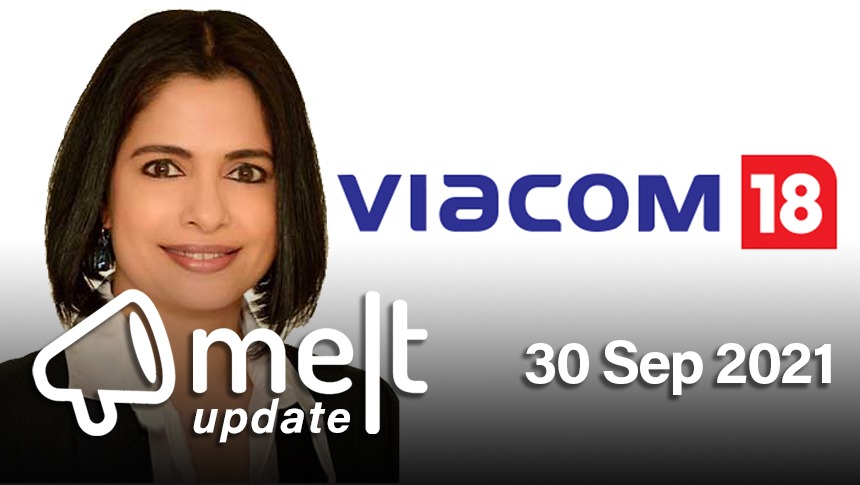 Top News:

1. Viacom18 Appoints Jyoti Deshpande as CEO
Viacom18 has appointed Jyoti Deshpande as the chief executive officer with immediate effect. In her new role, Deshpande will help bring synergies across all of Reliance's media interests and investments and further equip the company to drive significant growth opportunities as the industry embraces digital transformation. As per The Economic Times, she is also serving on the boards of Network18, Balaji Telefilms and Saavn Media.
2. MediaCom Wins Bayer's $800M Global Media Account
Bayer has awarded MediaCom its $800 million global media account following a competitive review. The agency previously handled the majority of Bayer's media planning and buying across 65 markets, but has now added other parts of the world, including Germany, China and Russia, to its remit. As noted by campaign India, PHD previously held Germany and Russia, and dentsu held China.
3. dentsu Group launches denstu Gaming in Asia Pacific
dentsu group has launched dentsu gaming – a new global solution that will provide access to specialist strategy, activation and original intellectual property (IP) development for brands seeking to connect with and navigate the gaming ecosystem. It will be accessible in Asia Pacific through dentsu production, creative, CXM and media agencies, as well as globally via Carat, dentsu X, iProspect, Isobar, dentsumcgarrybowen, Merkle and the Content Business Design Centre (CBDC) within dentsu Inc.
4. Facebook Launches Creation Program in India
Facebook has launched a creator education and enablement program in India called 'Born on Instagram' in an attempt to democratize learning for creators across India. As reported by exchange4media, this would be freely available to all. Creators will get a chance to learn through a self-paced e-learning program which will include live masterclasses with experts, latest information on trends, product updates and challenges to keep up with what's unfolding on Instagram.
5. Ravi Shankar Quits AirAsia
AirAsia's chief growth and platform officer, Ravi Shankar, has stepped down. According to marketing interactive, he first joined the team in 2017 as group head of digital marketing. Before AirAsia, Shankar was regional head of performance and analytics at Lion & Lion in Malaysia and prior to that, he was based in India as campaign management lead at Google for close to two years.