At Kyoorius, we're dealing with the coronavirus situation with the seriousness it deserves.
Therefore, we're doing what can be done remotely while keeping our followers informed on all that is happening in the world of media, advertising and marketing.
Consequently, till things improve, Melt in a Minute will change a bit.
The format will change from all video to a text-based post. A little more difficult to consume, but it's the best we can think of under the circumstances.
All of you, stay safe.
And stay informed with posts like this one.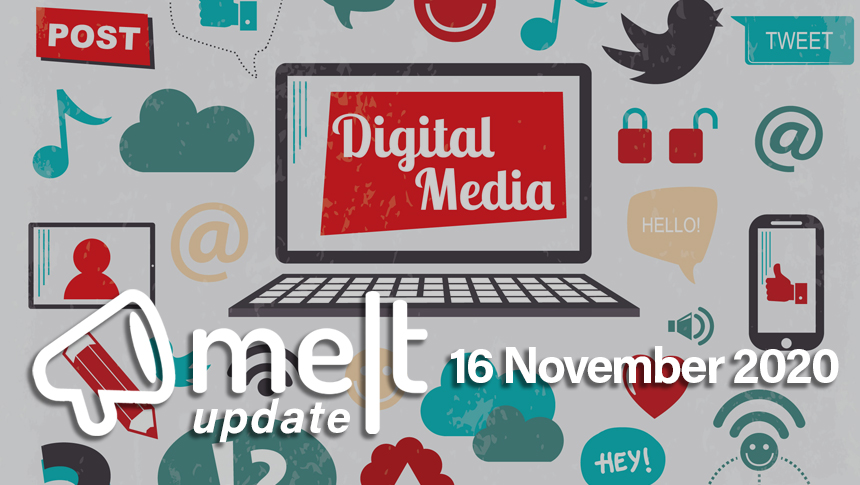 Today's Top Headlines
1. MIB Seeks Compliance Of Policy On FDI In Digital Media
The Union Ministry of Information and Broadcasting (MIB) has issued a public notice to facilitate eligible entities involved in uploading/streaming of news and current affairs through digital media, to comply with the decision of Union Government on 18 September 2019, which had permitted 26% FDI under Government approval route. The entities with foreign investment below 26% may furnish intimation to the MIB within one month from today. They have to provide details of the company, entity and its shareholding pattern along with the names and addresses of its Directors and shareholders. The full notice is available on their official website.

2. Zomato CMO, Gaurav Verma, Moves On
Gaurav Verma, chief marketing officer at Zomato has moved on from the role, as reported by afaqs. He made the announcement on LinkedIn today. Verma had joined Zomato as CMO-Branding in April last year. Prior to this, he had spent close to a decade at PepsiCo.
3. ITC Savlon Launches Masks
ITC Savlon has launched BIS certified masks to protect against particle aerosols of virus, bacteria, pollen and dust. According to afaqs, the new Savlon Mask has a 5-layer construct with an enhanced ability to trap particle aerosols. The masks will soon be available at leading retail stores and e-tailers at a price of Rs. 95 for a pack of 1, Rs. 360 for a pack of 4 and Rs. 1044 for a pack of 12.

4. L'Oréal Paris Promotes Visna Lim To Global Chief Digital Officer
L'Oréal Paris has promoted Visna Lim to global chief digital officer. Lim was previously chief digital officer, Asia Pacific, consumer products division for more than three years, overseeing L'Oréal Paris, Maybelline New York, Garnier and NYX. As per marketing interactive, she will be based in Paris.
5. Wondrlab Appoints Ajeeta Bharadwaj As Chief Strategy Officer
The recently-launched Wondrlab has appointed Ajeeta Bharadwaj as its chief strategy officer. Bharadwaj will be based in Mumbai and will oversee the entire strategic planning function at the agency.  As per campaign India, she will report to Rakesh Hinduja, co-founder and managing partner – content platform at Wondrlab. Bharadwaj's previous stint was at Wunderman Thompson where she was the national planning director.