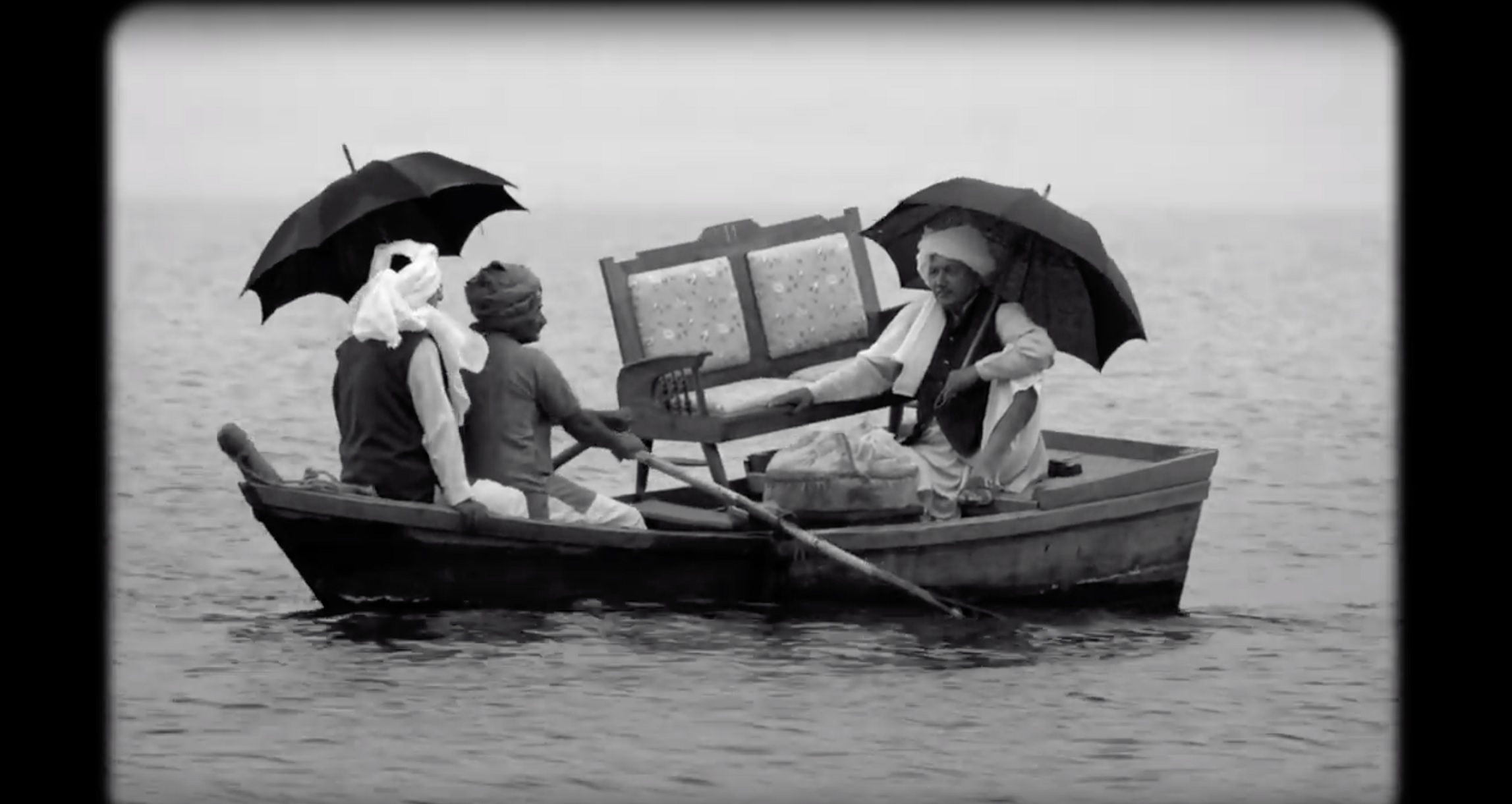 You might think that the dearly loved but old-fashioned sofa that was passed down from your family cannot possibly fit into your home today. However, when there is a will (and Fevicol), there is usually a way.
Fevicol's new ad tells the story of a sofa being passed down from one generation to another. The ad opens in the black-and-white era where we see a newly wedded bride (Mrs Sharma) bringing a two-seater sofa along with her as dowry. Her curious neighbours peek from the adjacent terrace.
A few years down the road, Mrs Sharma gets a new red fabric stitched on the sofa and gifts it to her younger sister for her wedding who now becomes Mrs Mishra. Once again, we see another set of curious neighbours peeking from the stairway as the "brand new" sofa is brought inside the household. Another few years pass and the sofa, once again, gets a makeover with a glossy blue cover. The sofa now belongs to Mrs Mishra's son, who is a collector and his wife, whom they refer to as Collectorain. Finally, after many years, we see the sofa being passed down to the collector's daughter. The sofa now has a bright printed cushioning on it. It looks modern and colourful. The neighbours, however, do not stop peering! 
So, from weddings to floods, arranged marriages to love marriages, this particular sofa has seen through multiple generations, situations and occasions. The different time periods also reflect a progression in the status of women in the household. While a newly wedded Mrs Sharma was seen manually grinding masala for her in-laws, Collectorain was being served a glass of juice by a house-help. And eventually, we see Collectorain's daughter marrying a Bengali, a partner of her choice. So, the ad is a clever reflection of the changing society, culture and habits. From nosy neighbours to the idea of just handing down a sofa as a wedding gift, the film has depicted society's little quirks in a light-hearted manner!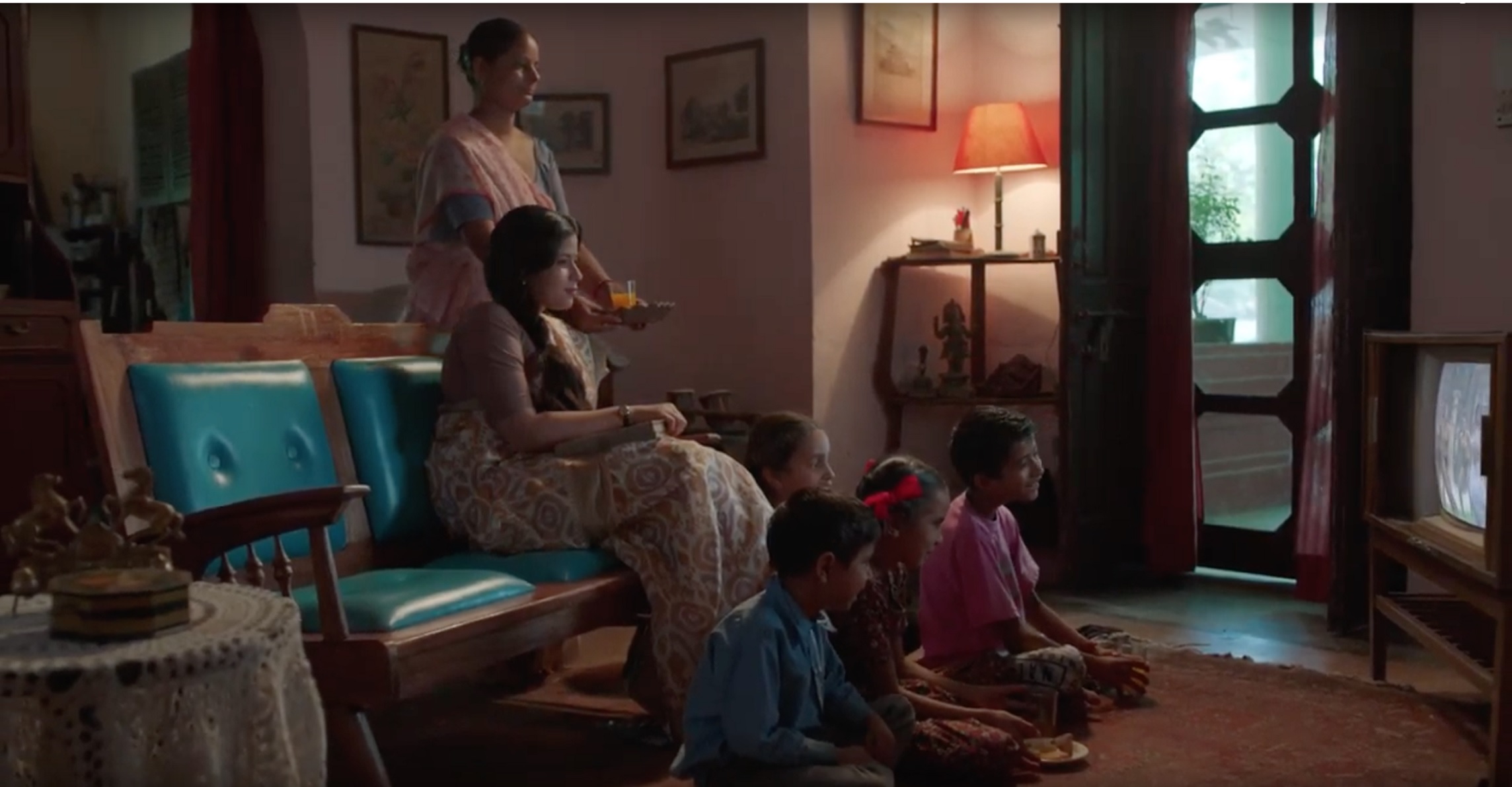 Despite times changing, we still see the same sofa blending seamlessly in different homes over the years. All thanks to Fevicol, a product that is both functional and fuels creativity. Integrating a folk song, diverse formats (black and white, sepia, colour tones) and a family heirloom add warmth and evoke a sense of nostalgia. The journey through the many years is an emotional way to convey lots of information in a framework. It builds a sentimental connection with viewers. A simple thought but very differently executed. There is not a single mention of the brand throughout the film yet it manages to create an impression. The spot ends with a wistful reflection of how Fevicol has served millions of Indians for 60 years.
Well, Fevicol is a product from a low-involvement category but their advertising has always managed to hold people's attention. This one too, fits in well with Fevicol's marketing history. It is quirky and highly relatable. Overall, the ad connects with you and leaves a smile on your face.
Credits:

Agency: Ogilvy, Mumbai
Creative Team: Piyush Pandey, Amitabh Agnihotri, Karunasagar Sridharan
Account Management: Vivek Verma, Pranay Merchant, Ankit Shastri, Vidhi Bhatia
Production House: Corcoise Films private limited
Director: Prasoon Pandey
Producer: Cyrus Pagdiwala