At Kyoorius, we're dealing with the coronavirus situation with the seriousness it deserves.
Therefore, we're doing what can be done remotely while keeping our followers informed on all that is happening in the world of media, advertising and marketing.
Consequently, till things improve, Melt in a Minute will change a bit.
The format will change from all video to a text-based post. A little more difficult to consume, but it's the best we can think of under the circumstances.
All of you, stay safe.
And stay informed with posts like this one.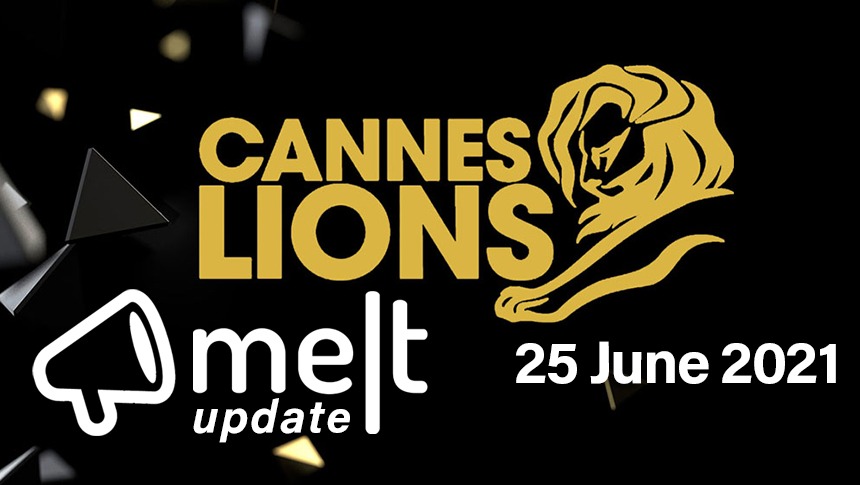 Top News:
1. Cannes Lions Day 5: FCB Ulka Wins a Bronze Lion
On day 5 of Cannes Lions, FCB Ulka has bagged a Bronze Lion for its 'Out and Proud' campaign for the Times of India, in the Sustainable Development Goals (gender equality) category. It is the agency's only win at the festival of creativity this year.
2. IAMAI Elects Google's Sanjay Gupta as Chairman, Facebook's Ajit Mohan as VC
Internet and Mobile Association of India (IAMAI) has elected Google India Vice President and Managing Director Sanjay Gupta as its chairman for the period 2021-23. Facebook India Vice President and Managing Director Ajit Mohan has been named as Vice Chairman of the association. As per exchange4media, Gupta and Mohan succeed Amazon Senior Vice President and India Country Manager Amit Agarwal and Yatra.com co-founder and Chief Executive Officer (CEO) Dhruv Shringi respectively. Razorpay CEO and co-founder Harshil Mathur has been elected as the Treasurer.
3. Rohan Tiwary Named Head of Biz Development, APAC, Google TV
Google has appointed Rohan Tiwary as Head of Business Development, APAC for Google TV. In his previous role, Rohan was Head of Partnerships, APAC (Media & Entertainment: News & Publishing) at Google. As per exchange4media, he also led management consulting projects at Accenture for the Communications, Media and Technology industries prior to joining Google.
4. Instagram to Allow Users to Post from Desktop
Instagram is testing a feature that could let users post photos and videos from their desktop computers, after more than a decade without the capability.  Instagram long resisted building a web version of its product because it was intended to be used as people were out taking pictures of their lives with their phones. As per livemint, this new feature will be a result of people posting highly professionally produced images and videos, sometimes hours or days after the moment happens.

5. Radio City Awards PR Mandate to SGAPR
Radio City has handed over its PR mandate to SGAPR, the public relations practice of Strategic Growth Advisors. As per exchange4media, the PR mandate includes working on the strategic 360-degree counsel, financial communication advisory, brand building, corporate reputation management, consumer, and stakeholder engagement as well as amplification of visibility in India's hinterlands.