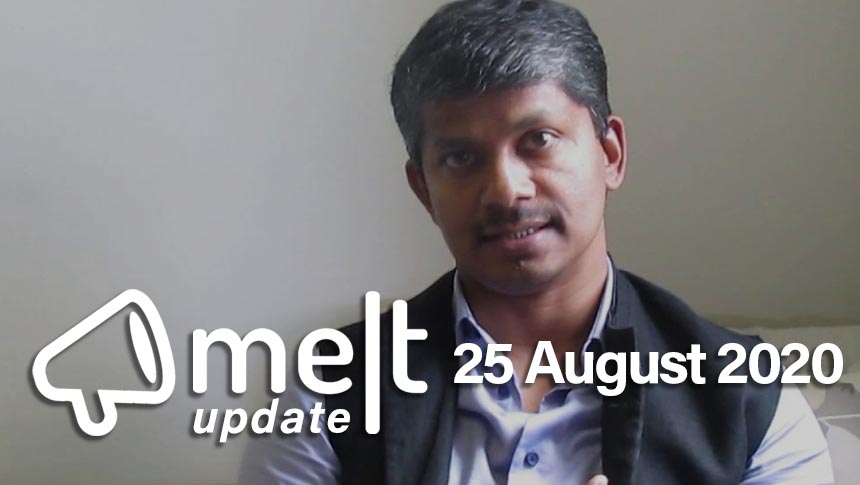 At Kyoorius, we're dealing with the coronavirus situation with the seriousness it deserves.
Therefore, we're doing what can be done remotely while keeping our followers informed on all that is happening in the world of media, advertising and marketing.
Consequently, till things improve, Melt in a Minute will change a bit.
The format will change from all video to a text-based post. A little more difficult to consume, but it's the best we can think of under the circumstances.
All of you, stay safe.
And stay informed with posts like this one.
Top News Today:
1. Ajit Varghese Steps Down As Global President At Wavemaker
Ajit Varghese has stepped down as Global President at Wavemaker after a stint of more than 13 years, as reported by exchange4media. Based out of London, Varghese was managing business P&L in over 50 markets. He was also leading a team of more than 3000 professionals across EMEA, Asia and Latam. Varghese was part of the Global Executive Committee since 2009.

2. WarnerMedia Appoints TheSmallBigIdea As Its Social Media Agency
WarnerMedia has appointed TheSmallBigIdea as its social media agency. As noted by The Economic Times, the digital agency will be responsible for amplifying the presence of HBO and WB Brands in India on social media platforms. It will create tailored localised communication to build viewer interest within newer audience demographics in tier 2 and 3 cities. Their mandate includes Facebook, Instagram and Twitter for HBO and WB respectively.
3. Thailand's Treeview Enter Indian Television Market With QThree Ventures
Thailand's LED TV and appliance manufacturer, Treeview has entered the Indian television market this week in a global partnership with Bengaluru-based QThree Ventures. QThree Ventures will work as its channel set-up and marketing partner in India. Actor Hrithik Roshan has been roped in as the brand ambassador for Treeview TVs in India. According to livemint, the TV sets will be available across India at partner consumer electronics stores.
4. Micromax Informatics Appoints PR Pundit As PR Consultant
Micromax Informatics has appointed PR Pundit as its PR consultant. As per campaign India, PR Pundit will be managing the communication programme and building groundswell for Micromax's return to the smartphone market in India. The account won post a multi-agency pitch.