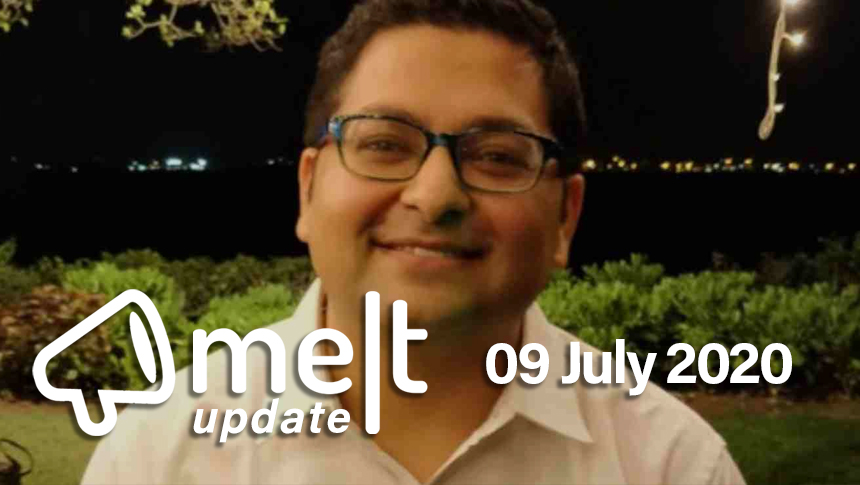 At Kyoorius, we're dealing with the coronavirus situation with the seriousness it deserves.
Therefore, we're doing what can be done remotely while keeping our followers informed on all that is happening in the world of media, advertising and marketing.
Consequently, till things improve, Melt in a Minute will change a bit.
The format will change from all video to a text-based post. A little more difficult to consume, but it's the best we can think of under the circumstances.
All of you, stay safe.
And stay informed with posts like this one.
Top Headlines Today:
1. SPNI Appoints Himanshu Bhagat as Associate VP-Marketing, Digital Business
Sony Pictures Network India has appointed Himanshu Bhagat as Associate VP-Marketing, Digital business. Prior to this, Bhagat was working with ICIC Lombard for three years as Associate Vice President, Digital Business. As per exchange4media, he also headed marketing for e-commerce platform, BabyChakra.
2. Diageo India Elevates Julie Bramham To Global Brand Director

Diageo India has elevated the current CMO Julie Bramham to the role of global brand director for Johnnie Walker. According to financial express, Bramham will be moving to Amsterdam as part of her new role. During her tenure as CMO in India, Bramham, led the transformation of Diageo India's brand, McDowell's No. 1 with the recently launched brand, refresh.
3. Amazon Invests Rs 2310 Crore Into Amazon Seller Services in India

Amazon has invested about Rs 2,310 crore into Amazon Seller Services Pvt. Ltd, its marketplace unit in India, according to livemint. The fresh fund infusion is expected to push efforts of the e-commerce giant to grow its seller network in India, where a three-month-long strict lockdown aimed at curbing covid-19 has severely disrupted businesses. In January, Amazon had invested over Rs 2,500 crore into Amazon Seller Services and Amazon Data Services India.
4. Tata Sky Binge+ Partners With Zee5

Tata Sky Binge+ has partnered with ZEE5 for multilingual OTT content, as reported by exchange4media. The new deal will allow users to access 125,000+ hours of content in English, Hindi, Bengali, Malayalam, Tamil, Telugu, Kannada, Marathi, Oriya, Bhojpuri, Gujarati and Punjabi. This is an addition to what is already available on the platform.