At Kyoorius, we're dealing with the coronavirus situation with the seriousness it deserves.
Therefore, we're doing what can be done remotely while keeping our followers informed on all that is happening in the world of media, advertising and marketing.
Consequently, till things improve, Melt in a Minute will change a bit.
The format will change from all video to a text-based post. A little more difficult to consume, but it's the best we can think of under the circumstances.
All of you, stay safe.
And stay informed with posts like this one.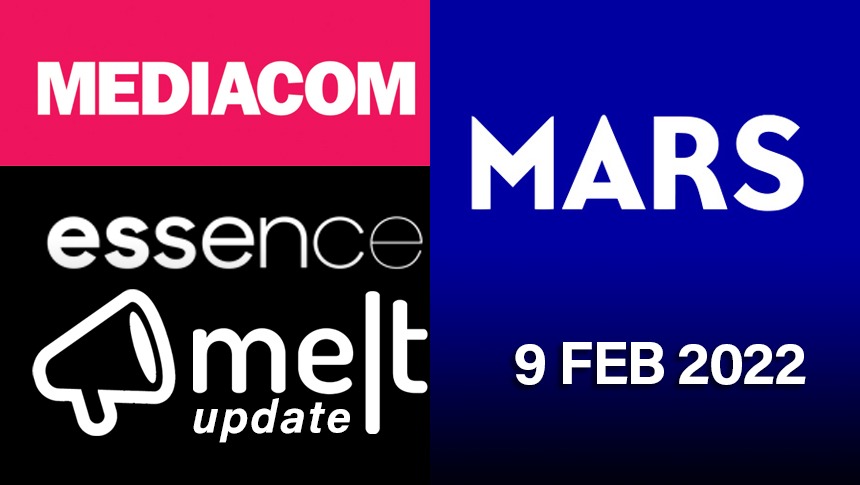 1. Mars Reappoints MediaCom & Essence for Global Media Duties
WPP has maintained its hold on Mars' $1 billon media business, with MediaCom continuing to manage global media across Mars Wrigley, Mars Petcare and Mars Food segments. Mars had consolidated its global media with WPP in 2018, with Publicis and OMD losing the business. The global appointment will run until the end of 2025. Meanwhile, Mars has also appointed Essence to manage biddable media.
2. Omnicom Posts Full Year Organic Growth of 10.2%
Omnicom has reported its Q4 earnings that indicate that its worldwide revenue grew by 2.6% to $3.85 billion. The business saw year-on-year organic growth across all of its major practices, witnessing lifts of 10.7% for advertising, 19% for precision marketing, 9.9% for commerce and brand consulting, 27% for experiential marketing, 4.2% for execution and support and 6.3% for public relations. In Asia Pacific, the holding company grew by 7.8% in Q4. For the full year, Omnicom grew organically by 10.2% as revenue increased to $14.29 billion.
3. Kellogg India Appoints Prashant Peres as MD, India & South Asia
Kellogg India has appointed Prashant Peres as Managing Director for India and South Asia markets. In his new role, Peres will steer the business forward in its endeavour to serve consumers with its wide array of food offerings. He takes over from Mohit Anand, who has been elevated to the role of General Manager, Snacks Portfolio for Kellogg AMEA (Asia Pacific, Middle East and Africa).
4. Disney Plus Experiments with Live Streams
Disney Plus is experimenting with live streams, dedicating its first to Academy Award nominations. This was Disney's first live test and was accessible by all Disney Plus subscribers in the US. According to the company, it is looking into "the possibilities" of what live content could potentially look like for Disney Plus.
5. Digitas India Appoints Abraham Varughese as CCO
Digitas India has appointed Abraham Varughese as Chief Creative Officer. Abraham will be based out of Mumbai and will work closely with Unny Radhakrishnan (CEO) and Sonia Khurana (COO) to drive the creative output and strategic direction for numerous brands at Digitas India. He moves from Publicis Groupe Malaysia where he was Chief Creative Officer.