At Kyoorius, we're dealing with the coronavirus situation with the seriousness it deserves.
Therefore, we're doing what can be done remotely while keeping our followers informed on all that is happening in the world of media, advertising and marketing.
Consequently, till things improve, Melt in a Minute will change a bit.
The format will change from all video to a text-based post. A little more difficult to consume, but it's the best we can think of under the circumstances.
All of you, stay safe.
And stay informed with posts like this one.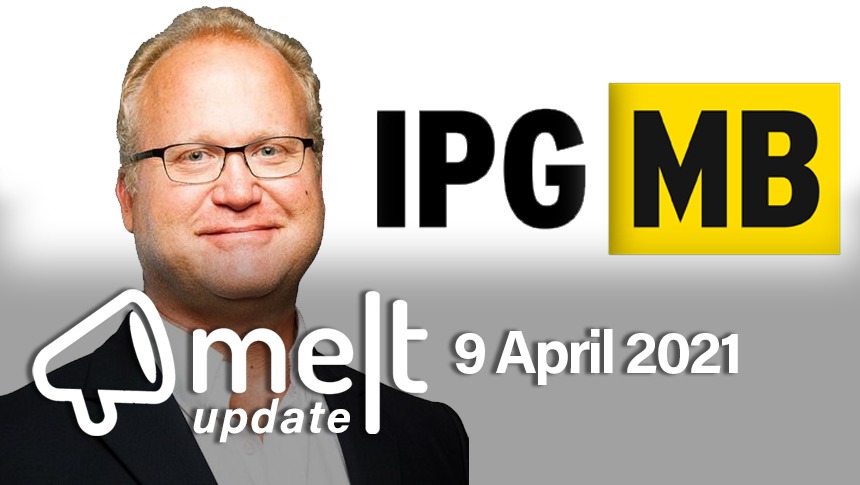 Top News:
1. IPG Mediabrands Appoints Guy Beach as Global President
IPG Mediabrands has promoted global chief financial officer Guy Beach to the role of global president. In his new role, he will be leading the transformation of the Interpublic media network, including establishing better ways of working with a focus on agility and speed and achieving sustainability goals around the world. As per campaign UK, Beach was CFO for two years and faced the task of steering the company through the challenges of the pandemic.
2. GroupM India Announces New Elevations
GroupM India has elevated Vinit Karnik and Karthik Nagarajan, as reported by campaign India. Karnik, the business head of GroupM's entertainment and sports practice (ESP) will take over the newly created role of head – sports, esports and entertainment, GroupM South Asia.  Nagarajan, currently chief content officer, Wavemaker India, has been given the additional charge of heading branded content for GroupM India.

3. InMobi Appoints Krista Thomas as SVP and Global Head, Marketing for InMobi Marketing Cloud

InMobi has appointed Krista Thomas as the Senior Vice President and Global Head of Marketing for InMobi Marketing Cloud. In her new role, Thomas will expand the awareness and influence of the company, drive customer acquisition, and launch new solutions based on InMobi's end-to-end advertising solutions, according to The Economic Times.

4. Netflix Signs Multi-Year Agreement with Sony Pictures
Netflix has signed a multi-year agreement for streaming rights to Sony Pictures Entertainment's theatrical movies, including upcoming "Spider-Man" Films, as per livemint. The deal is to begin with Sony Pictures' 2022 movie slate. It also includes output from Sony's other studios: Columbia Pictures, Sony Pictures Classics, Screen Gems, and TriStar Pictures.

5. Microsoft India Appoints Seema Siddiqui as Director, Communications
Microsoft has onboarded Seema Siddiqui as Director Communications for Microsoft India, as noted by exchange4media. She moves on from Schneider Electric as GM & Head PR, Corporate & Internal Communication after 4.5-year-long stint.