At Kyoorius, we're dealing with the coronavirus situation with the seriousness it deserves.
Therefore, we're doing what can be done remotely while keeping our followers informed on all that is happening in the world of media, advertising and marketing.
Consequently, till things improve, Melt in a Minute will change a bit.
The format will change from all video to a text-based post. A little more difficult to consume, but it's the best we can think of under the circumstances.
All of you, stay safe.
And stay informed with posts like this one.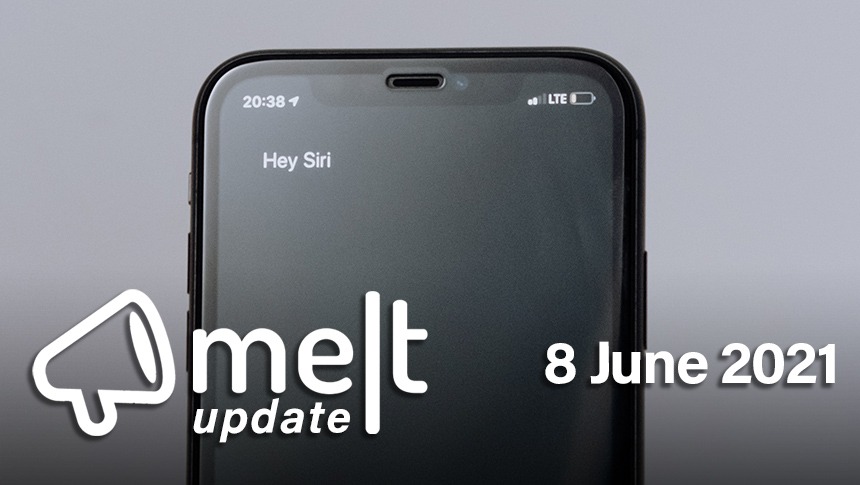 Top News:
1. Apple Announces Siri for Third-Party Devices

Apple has announced to bring its virtual assistant Siri to third-party devices as part of its major improvements via iOS 15. HomeKit accessory makers can now enable "Hey Siri" in their products, allowing customers to talk to and get responses from Siri on third-party devices. As per The Economic Times, Siri-enabled accessories will relay requests through HomePod or HomePod mini and will support features such as personal requests, intercom, timers, and alarms.

2. Facebook Names Spoorthi Priya as Grievance Officer
Facebook has named Spoorthi Priya as its grievance officer for India on its website, as reported by The Economic Times. The move comes in the backdrop of the new IT rules that require significant social media intermediaries to appoint a grievance officer, nodal officer and a chief compliance officer. These personnel are required to be residing in India.

3. Spotify Launches 'Only You'
Spotify has launched 'Only You', a personalised in-app experience worldwide. According to afaqs, Spotify users can access their 'Only You' experience from the app's home screen. When they tap on it, they are taken to a 'story', which shows data about how the person listens to music. This includes the song year, time of day and genres/topics.

4. Dentsu India Arti Singh as VP National, Hyperspace
Dentsu India has appointed Arti Singh as VP National for its shoppers' marketing unit, Hyperspace. In her new role, Arti will be in charge of the shoppers' marketing division that includes experiential, retail, cinema and mall business. As per exchange4media, she will also play a significant role in designing the offline path of the purchase journey for consumers, thus, connecting them with brands.