At Kyoorius, we're dealing with the coronavirus situation with the seriousness it deserves.
Therefore, we're doing what can be done remotely while keeping our followers informed on all that is happening in the world of media, advertising and marketing.
Consequently, till things improve, Melt in a Minute will change a bit.
The format will change from all video to a text-based post. A little more difficult to consume, but it's the best we can think of under the circumstances.
All of you, stay safe.
And stay informed with posts like this one.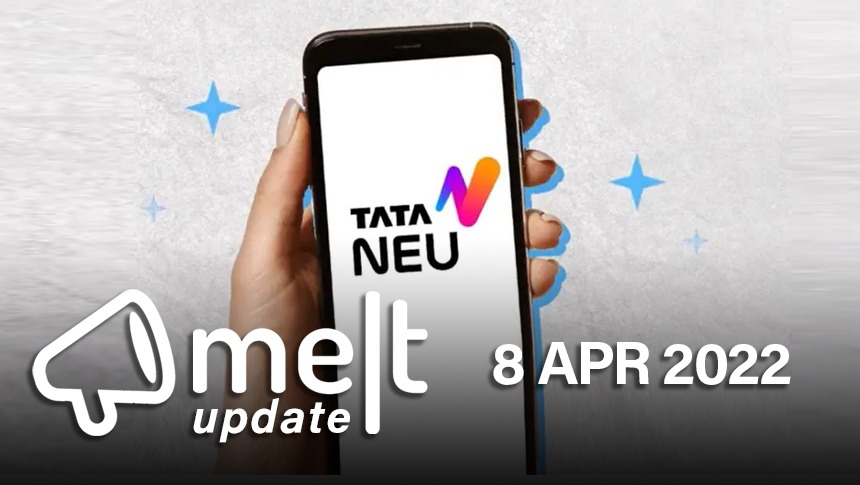 Top News:
1. Tata launches Tata Neu
Tata Digital unveiled its much-anticipated super-app Tata Neu, today. The super-app blends product commerce, service commerce and financial services into a consumer-first, future-ready, integrated experience.
2. Mindshare names Global Chief Client Officer
Mindshare has appointed Susannah Outfin as its global chief client officer. Outfin will be responsible for strategic leadership, senior-level client relationships and managing Mindshare's global client teams.
3. BBH India MD Arvind Krishnan steps down
Arvind Krishnan, Managing Director of BBH India, a Publicis Groupe company, has put down his papers. "Krishnan has decided to start his own venture", BBH said confirming his exit.
4. Third-party apps for Facebook Reels enabled
Meta will enable users to share videos to Facebook Reels from third-party apps, directly. The move comes as Meta pushes Reels on Instagram and Facebook.
5. YouTube Updates: Filters & Sorting Options
YouTube has announced the launch of filters and sorting options for viewers, along with new experiments and features for creator channels.