At Kyoorius, we're dealing with the coronavirus situation with the seriousness it deserves.
Therefore, we're doing what can be done remotely while keeping our followers informed on all that is happening in the world of media, advertising and marketing.
Consequently, till things improve, Melt in a Minute will change a bit.
The format will change from all video to a text-based post. A little more difficult to consume, but it's the best we can think of under the circumstances.
All of you, stay safe.
And stay informed with posts like this one.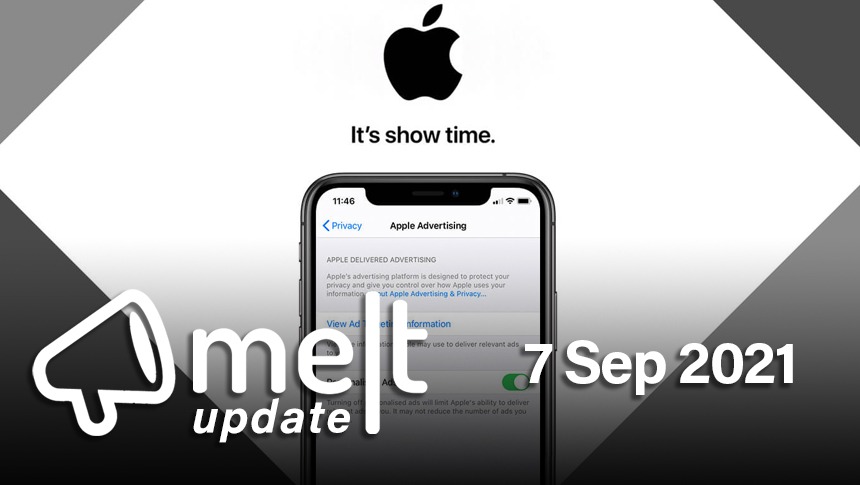 Top News:
1. Apple Introduces New Opt-In Option for Targeted Advertising
Apple is introducing a new opt-in option for targeted advertising in the App Store. As reported by The Drum, Apple will begin prompting users in the App Store with a message asking if they'd like to receive targeted ads. The decision adds to a pattern of privacy-focused advertising updates introduced by tech giants including Apple and Google. With iOS 15, expected to roll out this month, users will be given an option to opt-in to targeting – rather than be automatically opted in, as was previously the case.

2. Vidyadhar Wabgaonkar Named CEO of FCB Cogito
FCB Group India has elevated Vidyadhar Wabgaonkar as the CEO of FCB Cogito, the independent consulting arm of the Group in India. The Group recently restructured operations in a three-agency structure of FCB Ulka, FCB Interface and FCB India. Prior to this, Wabgaonkar worked at P&G India and MARICO Industries.

3. Aqilliz Appoints Rajeev Dhal as Chief Business Officer
Aqilliz has appointed Rajeev Dhal as Chief Business Officer. In his new role, Rajeev will be responsible for Aqilliz's go-to-market initiatives ranging from product refinement, pricing strategies, sales optimisation, as well as customer satisfaction globally. As per medianews4u, he will also be working with the team to maximise the performance of Aqilliz's revenue-generating business lines by creating brand awareness and adoption to drive long-term business growth.
4. BYJU's Appoints Vineet Singh as VP, Brand & Creative Strategy
BYJU'S has appointed Vineet Singh as Vice President, Brand & Creative Strategy. In his role, Vineet will be responsible to build and enhance the brand's value proposition across offline and online mediums to cater to a diverse array of audiences across the country. As per exchange4media, he will also oversee the brand's creative philosophy, conceptualise and execute narratives for BYJU'S.

5. Unacademy Elevates Karan Shroff as Partner
Unacademy has elevated chief marketing officer Karan Shroff as partner at the company.  As per campaign India, Shroff will continue leading the company's marketing efforts as chief marketing officer too.  Prior to Unacademy, Shroff led brand marketing at Xiaomi India