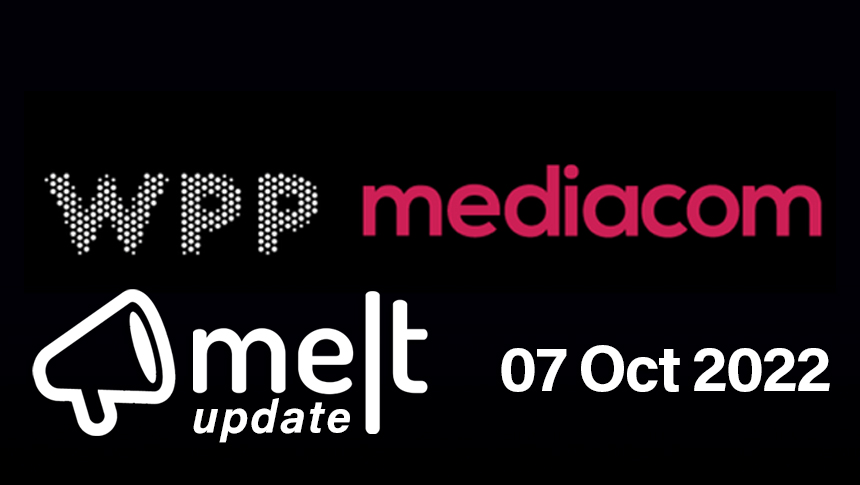 Top News:
1. WPP acquires remaining 26% stake in MediaCom India
WPP has purchased the remaining 26% stake in MediaCom Comms Pvt Ltd in India from Sam Balsara and Lara Balsara Vajifdar. This follows WPP's decision to merge Essence and MediaCom globally and in the interest of MediaCom clients to enable the merger.
2. Benny Augustine named COO of Dentsu Creative India
Dentsu Creative India has elevated Benny Augustine to the role of Chief Operating Officer (COO). He will report to Amit Wadhwa, Chief Executive Officer (CEO). As per the mandate, Benny will oversee the operations of Dentsu Creative in India.
3. WPP acquires branding agency Passport
WPP announced the acquisition of Passport Brand Design, based in Southern California and works on a range of consumer categories, spanning Australia and Asia to North America.
4. Meta introduces new AI model 'Make-A-Video'
Make-A-Video is a new AI system that builds on Meta AI's recent progress in generative technology research and lets users turn text prompts into brief, high-quality video clips.
5. Liquor brands get notice over surrogate ads
News reports state that over half a dozen liquor brands have received notice from the Ministry of Consumer Affairs over surrogate advertising. These brands have been rapped for non-compliance with rules that prohibit such ads.