At Kyoorius, we're dealing with the coronavirus situation with the seriousness it deserves.
Therefore, we're doing what can be done remotely while keeping our followers informed on all that is happening in the world of media, advertising and marketing.
Consequently, till things improve, Melt in a Minute will change a bit.
The format will change from all video to a text-based post. A little more difficult to consume, but it's the best we can think of under the circumstances.
All of you, stay safe.
And stay informed with posts like this one.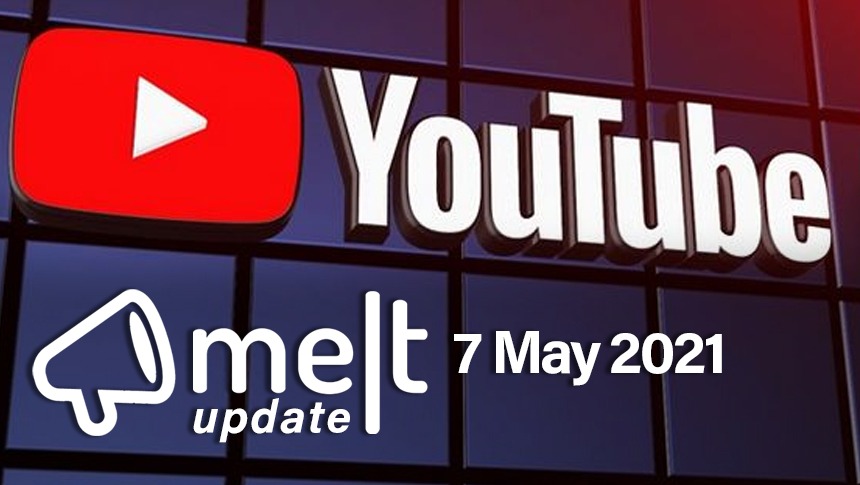 Top News:
1. YouTube to Launch 'Brand Extensions'
YouTube will soon be introducing a new interactive feature aimed at advertisers, called brand extensions, which will allow YouTube viewers to learn more about a product they see on the screen with a click of a button. As reported by TechCrunch, the new ad format will allow the advertiser to highlight their website link or another call-to-action in their connected TV video ad. The viewer can then click the option "send to phone," which then sends that promotion or URL directly to their mobile device, without interrupting their viewing experience.

2. Jaguar Land Rover Ropes in Accenture as Global Marketing Operations Partner
Jaguar Land Rover has roped in Accenture as its global marketing operations partner. Accenture will join forces with Jaguar Land Rover's Spark44 to create a new model which will play a central role in Jaguar Land Rover's move to an electric-first, modern luxury business. As reported by marketing interactive, Accenture was chosen for its technology capabilities, data-led performance, and experience-led approach.

3. Renault Unveils New Brand Identity
Renault has unveiled its new brand identity. The previous iteration was created in 1992 and was re-worked in 2015. According to The Economic Times, the new logo portrays the Renault brand as more relatable and built on people-centric values. It was co-designed with Landor&Fitch consultants and by 2024, the Renault range will bear the new logo.

4. Publicis Media Appoints Linu John as Client Lead, HMCL – Hero MotoCorp
Publicis Media has appointed Linu John as client lead of HMCL – the bespoke unit created to service its client Hero MotoCorp. The unit consists of a team that manages media planning and buying, along with providing content, analytics, data, activation, performance and programmatic solutions. As per campaign India, John was general manager, media planning at OMD prior.