At Kyoorius, we're dealing with the coronavirus situation with the seriousness it deserves.
Therefore, we're doing what can be done remotely while keeping our followers informed on all that is happening in the world of media, advertising and marketing.
Consequently, till things improve, Melt in a Minute will change a bit.
The format will change from all video to a text-based post. A little more difficult to consume, but it's the best we can think of under the circumstances.
All of you, stay safe.
And stay informed with posts like this one.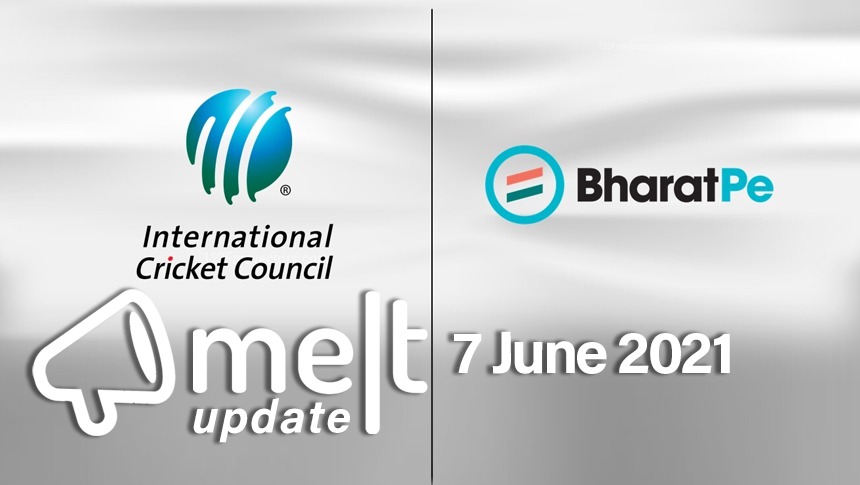 Top News:
1. BharatPe Enters into a Strategic Partnership with ICC
BharatPe has entered into a strategic partnership with International Cricket Council (ICC). The agreement will ensure BharatPe's involvement and integration at all ICC events throughout the term. As per The Economic Times, BharatPe will promote the association across broadcast and digital platforms, as well as execute in-venue brand activations at all the ICC events.

2. Dentsu International Appoints Rashmi Vikram as Chief Equity Officer, APAC
Dentsu International has appointed Rashmi Vikram as Chief Equity Officer in APAC. Rashmi joins Dentsu from Microsoft, where she was Group Diversity & Inclusivity Practice Lead, responsible for delivering success by making inclusion a habit, with the aim of creating inclusive products and services for Microsoft's customers. She was also Diversity & Inclusion Specialist at Thomson Reuters.

3. VMLY&R Appoints Mukund Olety as Chief Creative Officer, India
VMLY&R has appointed Mukund Olety as chief creative officer in India.  Olety will report to Anil Nair, CEO, VMLY&R India and Valerie Madon, chief creative officer, VMLY&R Asia. As reported by campaign India, he moves from BBDO China, where he was group creative director.  

4. Wieden+Kennedy Introduces Global Summer Break
Wieden+Kennedy has introduced a global summer break for its employees across offices.  The decision was made following the agency believing that it had to do its bit to reduce the pressure on its employees following the stress of the pandemic affecting mental health. As noted by campaign India, the Indian office will be shut for a week starting 19 July 2021.

5.Yes Bank Hires Ritesh Mehta as Senior VP, Marketing & Communications
Yes Bank has recently roped in Ritesh Mehta as Senior VP, Marketing & Communications. According to exchange4media, he will be managing their communication strategy and its execution. Prior to this, Mehta was AVP- Corporate Communications at State Bank of India where he managed PR activities across businesses and worked with top management to drive banks communications objectives. He also looked after media activities and media relations and more.