At Kyoorius, we're dealing with the coronavirus situation with the seriousness it deserves.
Therefore, we're doing what can be done remotely while keeping our followers informed on all that is happening in the world of media, advertising and marketing.
Consequently, till things improve, Melt in a Minute will change a bit.
The format will change from all video to a text-based post. A little more difficult to consume, but it's the best we can think of under the circumstances.
All of you, stay safe.
And stay informed with posts like this one.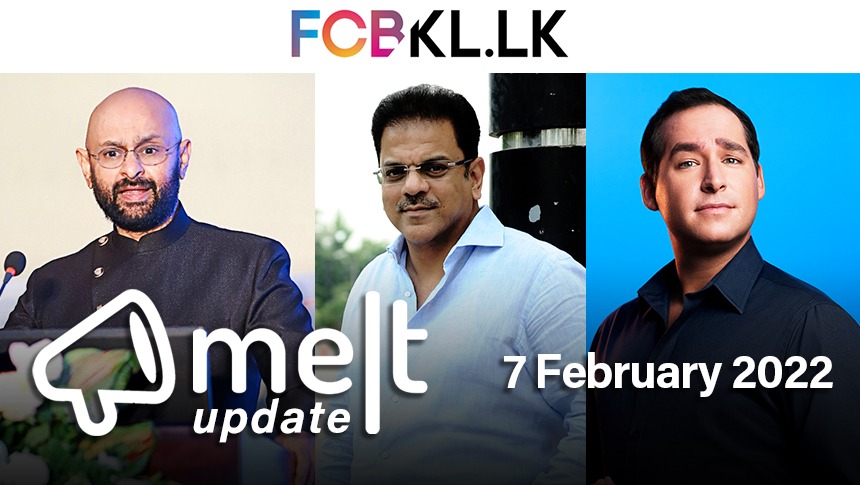 Top News:

1. FCB Group India launches FCB KL.LK in South Asia
FCB Group India has entered into an affiliate agreement with Sri Lanka agency KL.LK, forming FCB KL.LK.   The agency partnership aims to bring in FCB KL.LK's expertise to brands, to help clients with their many requirements. The agency, led by Santosh Menon, chairman and CEO, has 24 employees and counts Ceylon Biscuits, HNB credit cards, Fairfirst life Insurance, Ultratech Cement and Godrej Consumer products as clients.
2. BARC India to Resume News Channel Ratings from 17 March
BARC India has said that it intends to restart the release of news channel ratings from 17 March 2022. The data will be released as per the Augmented Data Reporting Standards for News and Special Interest genres. According to exchange4media, the Augmented Standards entail the reporting of audience estimates for News and Special Interest genre channels on a 4-week rolling average basis, which would be released regularly every week along with the estimates for all other channels.
3. Mediabrands Content Studio Appoints Alfonso Marian as Global CEO
Mediabrands Content Studio (MBSC) has named Alfonso Marian as global chief executive officer and chief creative officer. Marian joins MBCS from Ogilvy, where he spent the last three years as chairman of Ogilvy Spain. MBCS will support Mediabrands agencies including UM, Initiative and Reprise around the world, offering a suite of services and developing cutting-edge tools to better bolster Mediabrands' content and production capabilities.
4. WPP's Mirum Partners with Resulticks
WPP's Mirum has announced a partnership with Resulticks. As a part of this collaboration, Mirum and Resulticks will work together to help brands improve customer experience.  Mirum will be a solution partner for Resulticks and help it to implement and integrate their martech stack for customers across industries and geographies.
5. Bata India Signs Disha Patani as Brand Ambassador
Bata India has on-boarded actor Disha Patani as the new brand ambassador. Patani will be seen promoting various popular labels under the Bata umbrella. The move comes as Bata aims to appeal younger shoppers and position itself as a "fashion forward" brand.