At Kyoorius, we're dealing with the coronavirus situation with the seriousness it deserves.
Therefore, we're doing what can be done remotely while keeping our followers informed on all that is happening in the world of media, advertising and marketing.
Consequently, till things improve, Melt in a Minute will change a bit.
The format will change from all video to a text-based post. A little more difficult to consume, but it's the best we can think of under the circumstances.
All of you, stay safe.
And stay informed with posts like this one.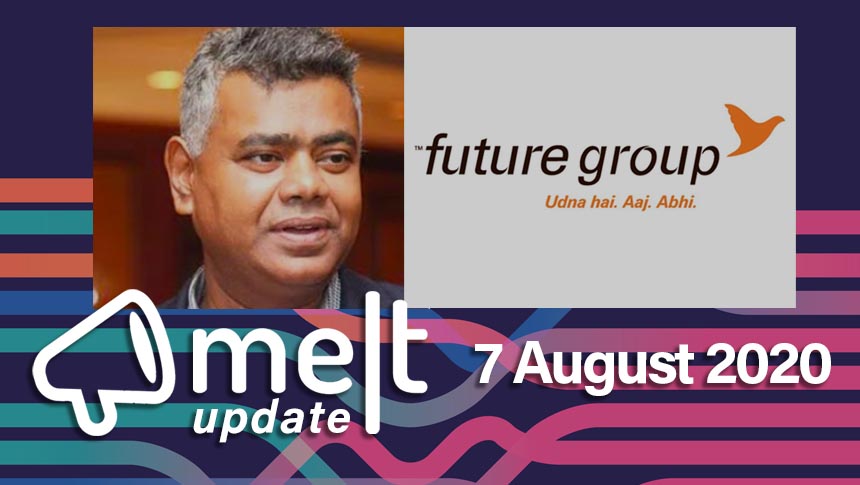 Top Headlines Today:
1. Madan Mohan Mohapatra Moves On From Future Group
Madan Mohan Mohapatra has moved on from Future Group. He was Head- Customer Strategy and Business Head, Future Media India, Future Group. According to afaqs, Mohapatra had joined Future Group as Chief of Marketing and was with the brand for 13 years. Before joining Future Group, he was the Regional Head at Mudra Group's Optimum Media Solutions.
2. Netflix Launches User Interface In Hindi
Netflix today launched its user interface in Hindi. This is to enable Netflix members who prefer Hindi to easily discover, access and enjoy their favourite films and series. As per exchange4media, Netflix members can now switch to the Hindi user interface from the 'Language' option in the 'Manage Profiles' section on their desktop, TV or mobile browsers.

3. Facebook Employees To Work From Home Till July 2021
Facebook announced today that it will allow employees to work from home until July 2021 due to the coronavirus outbreak, as noted by livemint. The company joins other big technology firms that have taken similar steps recently. Back in July, Google said it would allow employees to work from home until the end of June 2021, while Twitter Inc had proposed remote work indefinitely for some of its employees. Facebook also said that it will give additional $1000 to employees for home office needs.