At Kyoorius, we're dealing with the coronavirus situation with the seriousness it deserves.
Therefore, we're doing what can be done remotely while keeping our followers informed on all that is happening in the world of media, advertising and marketing.
Consequently, till things improve, Melt in a Minute will change a bit.
The format will change from all video to a text-based post. A little more difficult to consume, but it's the best we can think of under the circumstances.
All of you, stay safe.
And stay informed with posts like this one.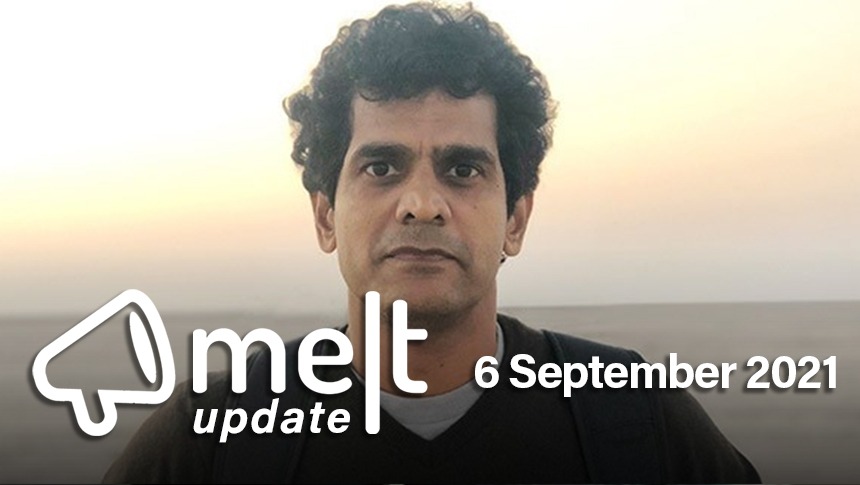 Top News:
1. Santosh Padhi Exits Taproot Dentsu
Santosh Padhi has officially resigned from his role as Chief Creative Officer & Co-Founder at Taproot Dentsu, as reported by afaqs. He joins the list of senior-level exits from the dentsu network in the past few weeks. Santosh Padhi and Agnello Dias founded Taproot in 2009 before it was acquired by Dentsu in 2012. Last week, Agnello Dias also announced his exit from Dentsu.
2. L'Oréal India Appoints Gaurav Anand as CDMO
L'Oréal India has appointed Gaurav Anand as its chief digital and marketing officer (CDMO). The role brings together digital and marketing efforts of the company to focus on the consumer journey. Anand will be a part of the India management committee and will lead and integrate the consumer insights, data, strategy, media and consumer advisory functions. As per campaign India, he moves from PepsiCo Europe where he led the snacks business for central Europe and digitisation of sales strategy for Europe.
3. Vijay Subramaniam Steps Down as Director & Head of Content, Amazon Prime Video India
Vijay Subramaniam has stepped down as Director and Head of Content at Amazon Prime Video India. Director and Country Manager Gaurav Gandhi will take over the mantle, leading Prime Video in India across all teams according to exchange4media. Prior to Amazon, Subramaniam was the Executive Director – Media Networks at The Walt Disney Company.
4. Dentsu International Appoints Rohit Suri as CHRO
Dentsu International has appointed Rohit Suri to the role of Chief HR Officer (CHRO), South Asia, effective 15 September 2021. Based in Mumbai, Rohit will build a high-performance team in India and Sri Lanka, establishing new skills and talent initiatives while shaping a people-oriented, value-led culture. He will report to Ashish Bhasin, CEO dentsu Asia Pacific (APAC) and Chairman dentsu India and Kinch Ong, Regional HR Director, dentsu APAC.
5. Rajasthan Royals Appoints Zameer Kochar as CMO
Zameer Kochar has been appointed by Royal Multi-sport, the franchise owner of Rajasthan Royals, as its chief marketing officer. Prior to this, he was vice president — marketing and member engagement with InterMiles. As noted by The Economic Times, he also had stints at Star India, Godfrey Phillips India, and Hindustan Unilever.