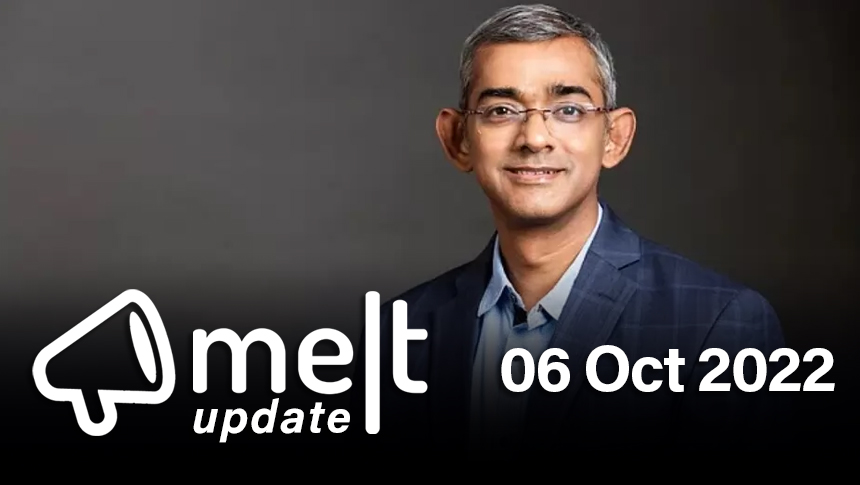 Top News:
1. Meta India elevates Arun Srinivas
Meta India has appointed Arun Srinivas as Director & Head of the Ads Business. He will be responsible for business strategy and revenue growth for India across all Meta platforms. Srinivas joined Meta in September 2020 as the Director of Global Business Group.
2. Govt on FM Radio Phase-III Policy guidelines
The Government has decided to get rid of the 3-year window period for restructuring FM radio permissions within the same management group in the license period of 15 years. It has also approved the radio industry's demand to remove the 15% national cap on channel holding.
3. ECOA elects Hiren Gada as President
The Entertainment Content Owners Association of India (ECOA) has elected Hiren Gada, CEO of Shemaroo Entertainment, as their new President. This was announced at the recently held 58th Annual General Meeting of ECOA.
4. Vidyanath PA moves to Mullen Lintas
Vidyanath PA, Creative Director, Ogilvy, has moved on from the agency. He will be joining Mullen Lintas as Group Creative Director. Vidyanath will report to Garima Khandelwal, Chief Creative Officer, Mullen Lintas.
5. Rohit Raj & Varun Duggirala exit The Glitch
Varun Duggirala and Rohit Raj, Co-Founders of The Glitch, have announced their departure from the agency. The duo launched The Glitch in 2009. The agency was acquired by WPP in 2017, and integrated into the VMLY&R network in November 2020.