At Kyoorius, we're dealing with the coronavirus situation with the seriousness it deserves.
Therefore, we're doing what can be done remotely while keeping our followers informed on all that is happening in the world of media, advertising and marketing.
Consequently, till things improve, Melt in a Minute will change a bit.
The format will change from all video to a text-based post. A little more difficult to consume, but it's the best we can think of under the circumstances.
All of you, stay safe.
And stay informed with posts like this one.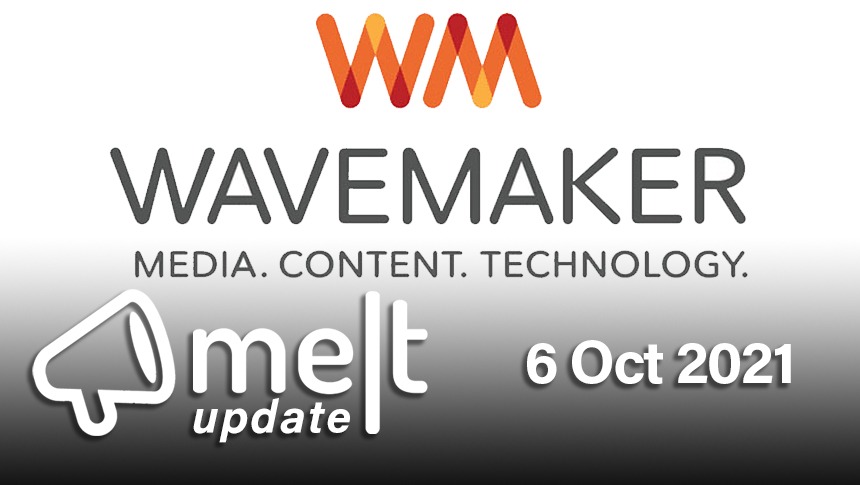 Top News:

1. Wavemaker Secures Deal with Amazon Advertising
Wavemaker has secured a deal to access Amazon Advertising's "Overlapping Audiences" API, which provides brands with insights to help understand the relationships between a brand's audience and other audiences on Amazon. As reported by campaign India, this would enable planners to access Amazon's audience insights directly to integrate into media plans and campaigns. Wavemaker claims that it is the first agency globally to integrate the API directly into its "provocative planning" platform.
2. Google Launches GNI Ad Lab Programme in India
Google has launched Google News Initiative Advertising Lab programme in India to support small and medium-sized news publishers producing original news for local and regional communities. As noted by exchange4media, the primary focus of the programme is to improve digital infrastructure. The programme also aims to uplift digital advertising revenue through tailored training and diagnosis led by expert consultants, as well as hands-on technical implementation support for online asset optimization.
3. Uber Pilots New Features to Reserve Rides at Airports
Uber is piloting new app features aimed at making air travel more hassle-free, including the ability to reserve rides from airports, request a ride once you land and order food in advance from airport restaurants for pickup. According to TechCrunch, this will allow users to book a ride up to 30 days in advance. This feature is being piloted at six airports in the US and Canada, but Uber says to expect a larger rollout through the start of next year.
4. Instagram Merges IGTV & Feed Videos
Instagram is combining IGTV and feed videos into one format – 'Instagram Video' to make it easier for people to discover new video content. With Instagram Video, IGTV Ads will now be called Instagram In-Stream video ads. Eligible creators can still monetise their long-form content, and brands can reach audiences engaging with long-form video. As reported by The Economic Times, Instagram is also merging feed post insights and video insights into one combined metric for businesses and creators.
5. Gayathiri Guliani Joins Lionsgate as VP, Licensing & Content Partnerships, South Asia
Lionsgate India has appointed Gayathiri Guliani as vice president, licensing and content partnerships, Lionsgate South Asia. As reported by The Economic Times, she will be working with Rohit Jain, managing director for Lionsgate-South Asia and Networks-Emerging Markets Asia. Prior to this, Gayathiri has worked with Star TV, Channel V, Viacom 18 and more.