At Kyoorius, we're dealing with the coronavirus situation with the seriousness it deserves.
Therefore, we're doing what can be done remotely while keeping our followers informed on all that is happening in the world of media, advertising and marketing.
Consequently, till things improve, Melt in a Minute will change a bit.
The format will change from all video to a text-based post. A little more difficult to consume, but it's the best we can think of under the circumstances.
All of you, stay safe.
And stay informed with posts like this one.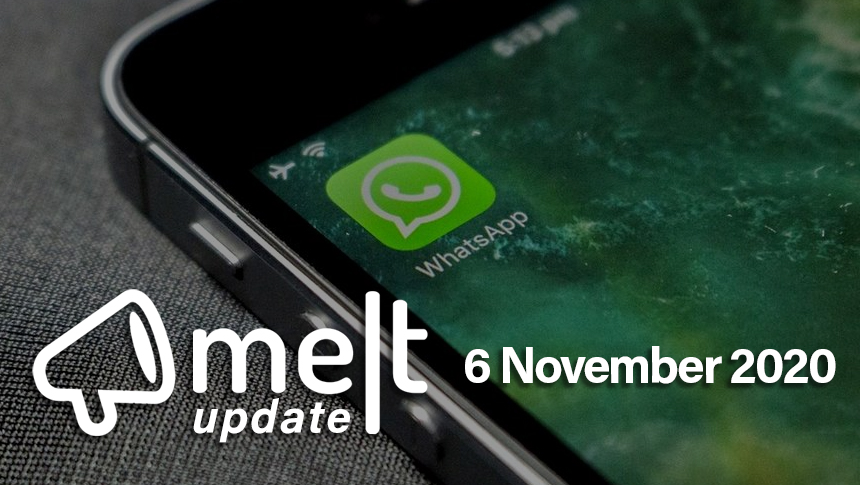 Top Headlines Today:
1. WhatsApp Enables Payments Feature in India
WhatsApp has received approval from the Government of India to start its payment feature on the messaging app.  As noted by campaign India, people can send money to a contact through the chat app itself as WhatsApp has partnered the National Payments Corporation of India (NPCI) and used the Unified Payment Interface (UPI). The real-time payment system enables transactions with over 160 supported banks. To send money on WhatsApp in India, it is necessary to have a bank account and debit card in India. To begin with, WhatsApp has partnered with ICICI Bank, HDFC Bank, Axis Bank, the State Bank of India, and Jio Payments Bank.

2. Instagram Partners with Kareena Kapoor Khan to Support Small Businesses
Instagram has partnered with actor Kareena Kapoor Khan to support small businesses in the country. The actor, who is passionate about gardening, is supporting an Ahmedabad-based small business, myBageecha, and is encouraging others also to discover and support a small business of their choice. Kareena Kapoor will promote the brand on Instagram using branded content ads. According to exchange4media, this partnership is part of Instagram's 'Love Runs Deep' campaign that aims to redefine the way brands can tell their stories while engaging with influencers.
3. Gozoop Bags Digital Mandate for Taj Hotels
Gozoop has won the digital mandate for Taj Hotels for the third year in a row, in addition to Indian Hotels Company (IHCL) and brands including Vivanta, SeleQtions and Qmin, as reported by The Economic Times. As a part of the mandate, Gozoop will continue to be responsible for the brand's social media presence through creative brand campaigns, storytelling and by actively managing the company's social media engagement.
4. Pringles Drops Mascot's Moustache for First Time in 52 years
Pringles has dropped the moustache on its long-standing mascot for the first time in its 52-year history in a partnership with men's health charity, Movember. As per PRweek, the work has been created by We Are Social and the campaign marks Pringles' year-long partnership with Movember which aims to encourage more open conversations around mental health under the tagline: "Pop, share, chat".