At Kyoorius, we're dealing with the coronavirus situation with the seriousness it deserves.
Therefore, we're doing what can be done remotely while keeping our followers informed on all that is happening in the world of media, advertising and marketing.
Consequently, till things improve, Melt in a Minute will change a bit.
The format will change from all video to a text-based post. A little more difficult to consume, but it's the best we can think of under the circumstances.
All of you, stay safe.
And stay informed with posts like this one.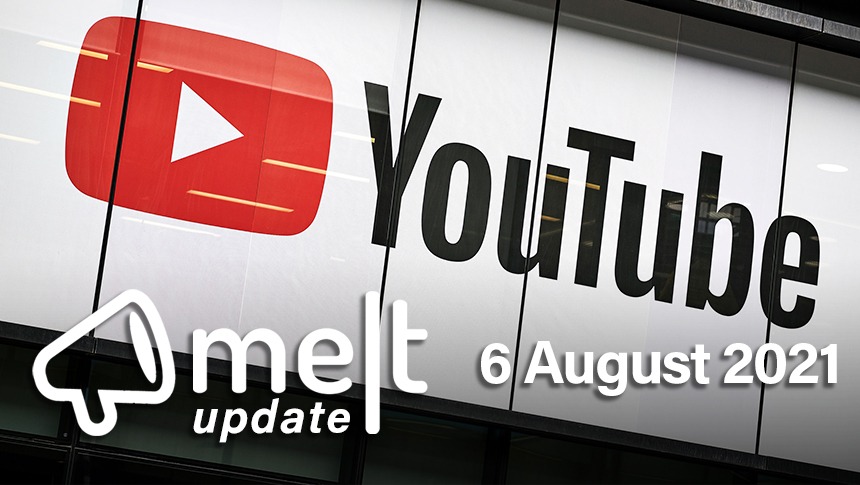 Top News:
1. YouTube Invests in New Monetisation Options for Creators
YouTube has paid more than $30 billion to creators, artists, and media companies in the last three years, reports The Economic Times. YouTube is investing in new monetisation options for creators beyond advertising, including Paid Digital Goods, merchandise, branded content and more. As per exchange4media, creators can monetise outside ads through YouTube Premium, Channel Memberships, Super Chat, Super Thanks, Super Stickers, Merchandise, Ticketing, and YouTube BrandConnect.

2. Microsoft to Integrate Spotify into New Windows 11 Feature
Microsoft is planning to integrate Spotify into a new Windows 11 feature. As per The Verge, it appears to be a new way to focus on tasks and work. The new feature will allow you to create a focus timer to work through tasks while listening to playlist of music from Spotify.

3. Amazon Extends 'Work-From-Home'
Amazon has pushed back its return-to-office date for tech and corporate workers until January as COVID-19 cases surge due to the delta variant. Amazon, which had previously set a 7 September 2021 return date, said employees will now be expected to report to offices on 3 January 2022, according to livemint. Other companies that have postponed reopening plans include Microsoft, Google, Twitter and Lyft.

4. Sonu Sood Launches 'Travel Union'
Actor Sonu Sood has launched a B2B tech platform called 'Travel Union' to support thousands of small businesses and agents in the travel and tourism segment. As per livemint, the platform will help travel agents serve the needs of rural customers. It will cover services across airlines, railways, hotels, wholesalers and aggregators. It has been launched in partnership with Spice Money (part of Spice Group).


5. Swiggy Partners with Reliance BP Mobility for Electrified Food Delivery
Swiggy and Reliance BP Mobility have inked a pact for adoption of electric vehicles (EVs), including electric two-wheelers, for deliveries. The deal is part of Reliance group's bid to fast-track creation of an EV ecosystem in the country and create a market for high performance energy storage batteries it proposes to produce under a $10 billion green energy play. According to The Economic Times, the two entities have already begun trials.