At Kyoorius, we're dealing with the coronavirus situation with the seriousness it deserves.
Therefore, we're doing what can be done remotely while keeping our followers informed on all that is happening in the world of media, advertising and marketing.
Consequently, till things improve, Melt in a Minute will change a bit.
The format will change from all video to a text-based post. A little more difficult to consume, but it's the best we can think of under the circumstances.
All of you, stay safe.
And stay informed with posts like this one.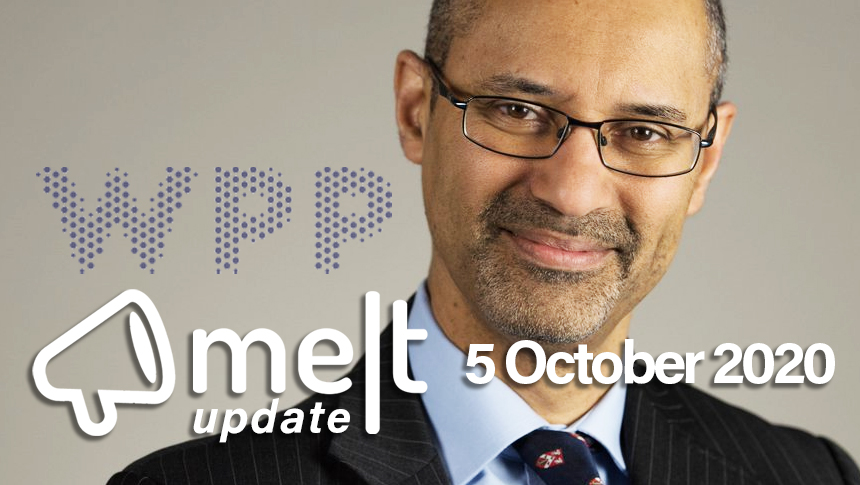 Top Headlines Of The Day:
1. WPP Appoints Tom Ilube CBE to its Board
WPP has appointed Tom Ilube CBE to its Board as an independent Non-Executive Director with immediate effect. As reported by adgully, Tom is a technology entrepreneur and educational philanthropist. He is the founder and CEO of Crossword Cybersecurity. He is also a Non-Executive Director of the BBC.
2. Sunil Manoharan Joins ICC As Vice-President, Media Rights

Former Star TV executive, Sunil Manoharan has joined International Cricket Council (ICC) as Vice-President Media Rights. Manoharan is a broadcast professional with over 20 years of experience in sports rights sales and management with a focus on cricket, as per exchange4media. Prior to this, he was working with Star TV for over five years as Director where he was looking after sports TV rights sales on a global basis for Star Sports.
3. Viacom18-Sony Merger Deal Called Off
The Viacom18-Sony merger deal has been called off, according to exchange4media. Reliance Jio has decided to retain a majority stake and control over the management. The deal for the merger of Sony Pictures Networks (SPN) India and Viacom18 was likely to be announced in the third week of September 2020.
4. Discovery India Elevates Shaun Nanjappa Chendira as Head of Advertising Sales – South Asia

Discovery India has elevated Shaun Nanjappa Chendira as Head of Advertising Sales – South Asia, as noted by adgully. Previously, Shaun was Revenue Head for Kids & Vernacular, Discovery India. Prior to Discovery, he was General Manager, India at Da Vinci Media India.

5. Ola Loses Operating Licence In London Over Public Safety Failings
Ola has lost its operating licence in London over public safety failings. According to The Economic Times, London's public transport authority said that the taxi app was not "fit and proper" to hold a licence, having put passenger safety at risk. The decision came days after Uber won a legal bid to restore its London operating licence, which was taken away over safety concerns.