At Kyoorius, we're dealing with the coronavirus situation with the seriousness it deserves.
Therefore, we're doing what can be done remotely while keeping our followers informed on all that is happening in the world of media, advertising and marketing.
Consequently, till things improve, Melt in a Minute will change a bit.
The format will change from all video to a text-based post. A little more difficult to consume, but it's the best we can think of under the circumstances.
All of you, stay safe.
And stay informed with posts like this one.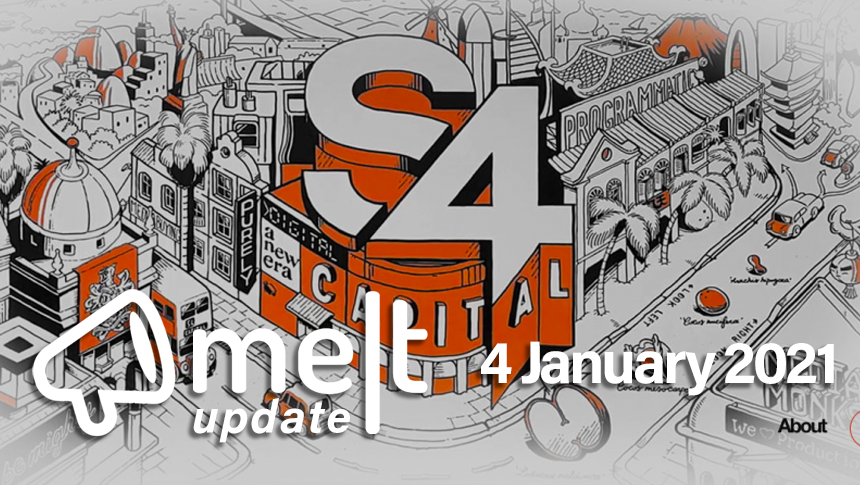 Top Headlines:
1. S4 Capital Acquires 'Decoded Advertising' & 'Metric Theory'
Martin Sorrell's S4 Capital has acquired two US-based businesses – 'Decoded Advertising' and 'Metric Theory' for an undisclosed sum, as noted by The Economic Times. The two new deals are the latest to form a purely digital global advertising firm as the company stays in pursuit of digital growth. S4 Capital said that it would combine 'Decoded Advertising' with its MediaMonks unit and 'Metric Theory 'with its MightyHive business.

2. Dentsu International APAC Promotes Prerna Mehrotra To CEO, Media, APAC
Dentsu International APAC has promoted Prerna Mehrotra to the role of CEO, Media, APAC reporting into Ashish Bhasin, CEO, dentsu APAC and Peter Huijboom, Global CEO, Media & Global Clients. This is in addition to her current role as Managing Director, Media Group, Singapore reporting into Prakash Kamdar, CEO dentsu Singapore. Prerna will be responsible for driving dentsu's global media strategy and delivery in APAC.

3. BYJU's Appoints Dhimant Vyas as Chief Creative Director
BYJU'S has appointed Dhimant Vyas as Chief Creative Director. In his new role, Dhimant will be responsible for leading ideation and creation of quality interactive learning experiences for students. As per exchange4media, he joins BYJU'S from Zynga games India where he was leading Art Direction.

4. OPPO Launches Community Platform
OPPO has launched its community platform to connect and engage with technology enthusiasts and enable multiple touchpoints. This is in line with the brand's efforts to use technology and empower people. As reported by exchange4media, this interactive platform will allow users to collaborate, share and learn together, keeping informed on the latest updates on all products and services.

5. Lodha Ventures Appoints Blue Lotus Communications For PR Mandate
Lodha Ventures has signed up Blue Lotus Communications for its national public relations mandate. Lodha Ventures was started in 2015 by Abhinandan Lodha and apart from it, the Abhinandan Lodha Group consists of Lodha Finserv and Tomorrow Capital. According to campaign India, no multi-agency pitch was involved.