At Kyoorius, we're dealing with the coronavirus situation with the seriousness it deserves.
Therefore, we're doing what can be done remotely while keeping our followers informed on all that is happening in the world of media, advertising and marketing.
Consequently, till things improve, Melt in a Minute will change a bit.
The format will change from all video to a text-based post. A little more difficult to consume, but it's the best we can think of under the circumstances.
All of you, stay safe.
And stay informed with posts like this one.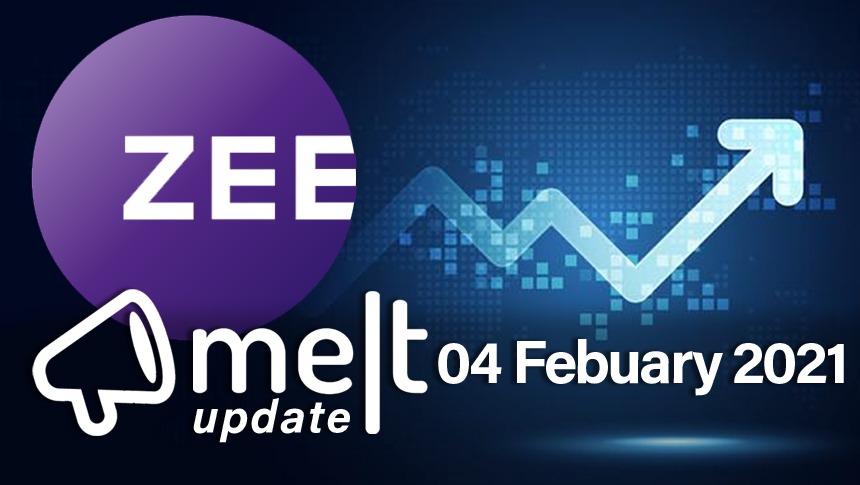 Top News:
1. ZEE Entertainment's Revenue up 33.2% at Rs 2729.3 cr
Zee Entertainment Enterprises Limited (ZEEL) has seen a recovery in advertising with its domestic advertising revenue growing by 7.5% in Q3 FY21. During the quarter ended 31 December 2020, the company reported ad revenue of Rs 1302 crore compared to Rs 1230.8 crore in the same quarter of the previous fiscal. The company's subscription revenue stood at Rs 841.9 crore compared to Rs 713.7 crore a year ago. As reported by exchange4media, ZEEL's domestic advertising revenue for the quarter grew by 43.6% on a quarter-on-quarter basis and domestic subscription revenue grew by 9.3% on a like-to-like basis, driven by both television and ZEE5. Consolidated revenue grew by 33.2% to Rs 2729.3 crore thanks to a content syndication deal of Rs 551.2 crore.
2. Google Cloud Appoints Bikram Singh Bedi as Managing Director, India
Google Cloud has appointed Bikram Singh Bedi as the managing director for its India business. Bedi, who set up the Amazon Web Services (AWS) business in India, was also its India and South Asia head for six years. As per livemint, his last role was at Grofers where he served as president of strategy and new initiatives.

3. Publicis Groupe Launch 'Pub Fit' in India
Publicis Groupe in India has announced the launch of 'Pub Fit', a group-wide initiative aimed at employees' physical and mental wellness. Through this launch, the Groupe aims to help employees 'be mentally and physically healthier' and more 'anti-fragile'. As noted by campaign India, a series of posts across the Groupe's social media pages mention that the initiative will see 'interventions' through the year to enable everyone to be their own 'best version'.


4. BharatPe Appoints Gautam Kaushik as 2nd Group President

BharatPe has appointed Gautam Kaushik as the 2nd Group President in the company. As reported by exchange4media, he will be working closely with Ashneer Grover, Co-Founder and CEO, and leading payments (including UPI, Card Acceptance, BharatPe XtraIncome Card, Loyalty) as well as new banking partnerships for the company. Prior to joining BharatPe, Gautam was the CEO & MD of PAYBACK India.

5. Sling TV Launches Voot in US

Sling TV, the American streaming television service, has launched Voot, the subscription video-on-demand platform owned by Viacom18, in the US. Voot will be available exclusively on SLING TV in the US. As per The Economic Times, this will enable Sling subscribers to access shows from India, including web originals, exclusive companion content and library content in three languages: Hindi, Kannada and Marathi.