At Kyoorius, we're dealing with the coronavirus situation with the seriousness it deserves.
Therefore, we're doing what can be done remotely while keeping our followers informed on all that is happening in the world of media, advertising and marketing.
Consequently, till things improve, Melt in a Minute will change a bit.
The format will change from all video to a text-based post. A little more difficult to consume, but it's the best we can think of under the circumstances.
All of you, stay safe.
And stay informed with posts like this one.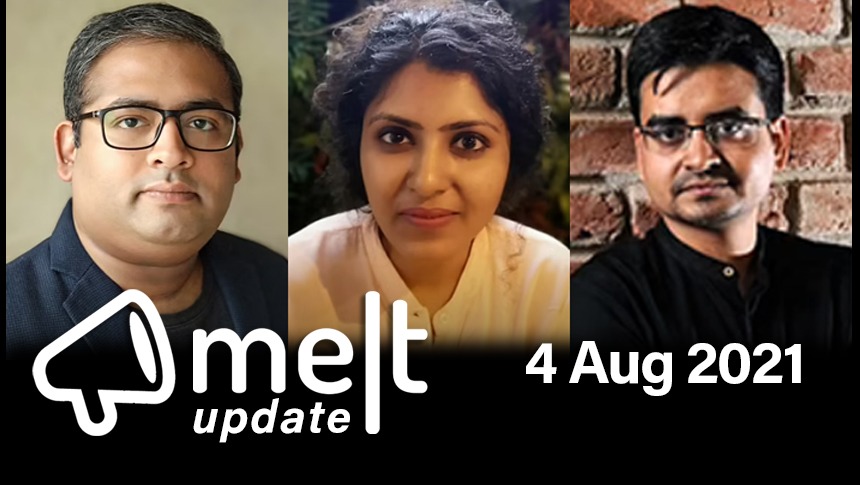 Top News:
1. Leo Burnett India Announces New Appointments
Leo Burnett India has announced new appointments in Mumbai and Delhi. Mittu Torka and Bonnie Michael have been named executive vice president – strategy in Mumbai. Torka joins from The Womb, where she was the strategy partner. Michael was vice president – planning at Ogilvy. The agency has also elevated Ankit Singh as executive vice president – strategy in Delhi. He had joined Leo Burnett as senior vice president – strategy in 2018.

2. Gaurav Kanwal Appointed as CRO, ZEE5

Gaurav Kanwal, who was previously with Disney+Hostar as executive vice president for ad sales, has joined ZEE5 as chief revenue officer. As part of his new role, Kanwal will oversee digital and small and medium businesses segment. According to The Economic Times, he has previously also worked with Adobe.  

3. Zubin Kutar Joins Mahindra Holidays & Resorts India as Digital Marketing Head
Zubin Kutar has joined Mahindra Holidays & Resorts India as the Digital Marketing Head. At Mahindra Holidays, he will be responsible for formulating online growth plans and driving the strategic roadmap for digital initiatives for Club Mahindra Holidays. As noted by exchange4media, Kutar was earlier with Dr Reddys Laboratories as Director Digital Marketing & Transformation.

4. Adrian Farouk Named CEO, Digitas APAC
Publicis Groupe's Digitas has promoted Adrian Farouk to CEO of Digitas APAC. In his new role, Farouk will oversee the development of Digitas across the APAC region. As reported by marketing interactive, Farouk will take on the new role with immediate effect.

5. Creativeland Asia Launches 'Crossbow Insights'
Creativeland Asia has launched a specialized research division – Crossbow Insights. Shalini Singh, CEO, Consumer Intelligence & Director of Strategy, will head the new vertical. As per afaqs, Crossbow Insights will bring together creativity, technology-based learning and science to help re-think, re-evaluate, re-design problems and get a renewed perspective.