At Kyoorius, we're dealing with the coronavirus situation with the seriousness it deserves.
Therefore, we're doing what can be done remotely while keeping our followers informed on all that is happening in the world of media, advertising and marketing.
Consequently, till things improve, Melt in a Minute will change a bit.
The format will change from all video to a text-based post. A little more difficult to consume, but it's the best we can think of under the circumstances.
All of you, stay safe.
And stay informed with posts like this one.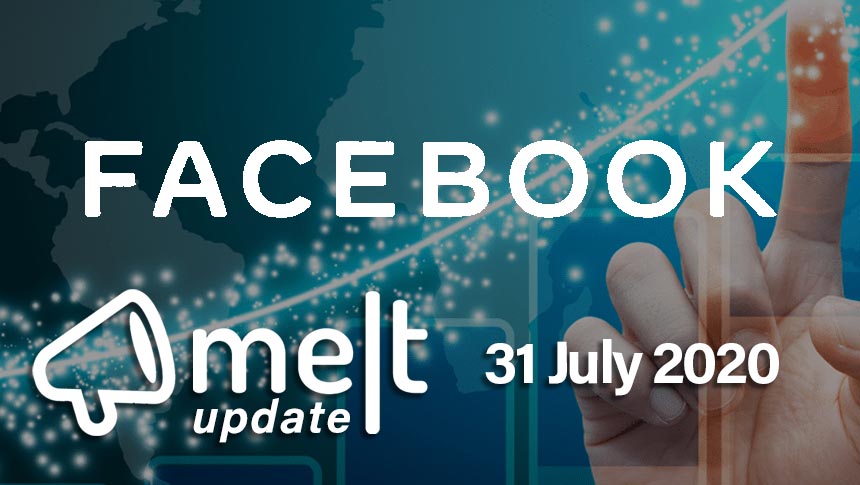 Top Headlines Today:
1. Facebook Sees 10% Yoy Growth In Advertising Revenue In Q2 2020
Facebook has released its second quarter 2020 financial results. Despite an ongoing advertiser boycott over its policing of hate speech, the social networking giant recorded a 10% year-over-year growth in advertising revenue. Facebook's Q2 2020 advertising revenue stood at $18,321 million, compared to $16,624 million it recorded in Q2 2019. The total revenue saw a growth of 11%, compared to Q2 2019. As reported by exchange4media, Facebook's daily active users (DAUs) were 1.79 billion on average for June 2020, an increase of 12% year-over-year.
2. Romil Ramgarhia Steps Down As BARC India COO
Romil Ramgarhia has quit as BARC India COO after a six-year stint. As noted by exchange4media, he joined BARC India in 2014 as Chief Business Officer. Ramgarhia was Chief Commercial Officer at ZEEL before joining BARC India. He was also associated with Viacom18, Bharti Airtel, Asian Paints and ACC, in different capacities.

3. Google Launches 'About This Ad' Feature
To allow more transparency and give users better control over the ads they see online, Google has launched a new feature called 'About this ad' which will appear on all ads including political ones on its platforms. The feature will show users the verified name of the advertiser behind each ad and will be initially available for display ads purchased through Google Ads and Display & Video 360. As per livemint, it is expected to be extended to other ad surfaces throughout 2021.


4. Ogilvy Wins Creative Mandate For Cars24
Ogilvy has won the creative mandate for Cars24.  According to campaign India, the account will be handled by Ogilvy's Gurugram office. The mandate includes creatives across TV, print, radio, social media and other relevant touchpoints.  


5. Xiaomi Partners With Disney+Hotstar
Xiaomi has announced a partnership with online streaming platform, Disney+ Hotstar. As reported by The Economic Times, this integration will allow Xiaomi to provide first-day, first-access to Mi TV – Patchwall users. This association brings latest Bollywood movie titles directly to the users, under the Multiplex banner, starting 31 July 2020. The Multiplex Banner will allow the viewers to access these movies two hours prior to the official release.