At Kyoorius, we're dealing with the coronavirus situation with the seriousness it deserves.
Therefore, we're doing what can be done remotely while keeping our followers informed on all that is happening in the world of media, advertising and marketing.
Consequently, till things improve, Melt in a Minute will change a bit.
The format will change from all video to a text-based post. A little more difficult to consume, but it's the best we can think of under the circumstances.
All of you, stay safe.
And stay informed with posts like this one.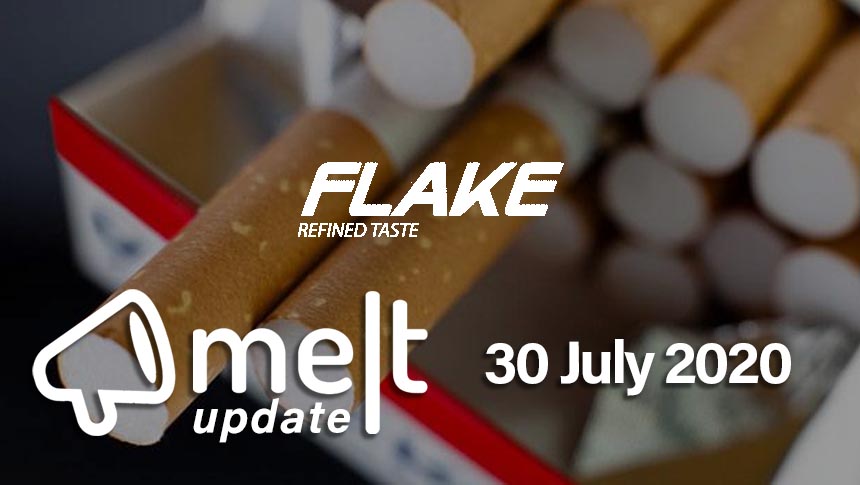 Top Headlines Of The Day:
1. ITC Drags Godfrey Phillips To Court Over Infringement Of Its Mark 'Flake'
The Bombay High Court has restrained Godfrey Phillips (India) from manufacturing, distributing or selling its 'Select' cigarette brand with the 'Flake' trademark till further orders, granting relief to rival ITC. As per The Economic Times, ITC had claimed that Godfrey Philips (India) launched 'deceptively similar' packaging in its 'Select' brand, to piggyback on its popular 'Flake' cigarette brand.

2. Tilt Brand Solutions Appoints Paul Dueman As Chief Strategy Officer
Tilt Brand Solutions has appointed Paul Dueman as Chief Strategy Officer. According to exchange4media, he will replace Kedar Teny who has moved on to pursue other opportunities. With a two-decade career spent in technology and digital marketing, Dueman has previously worked with Dabur, HUL, Tata Group, Maruti, Arvind Mills, Cummins and eBay India.
3. Walmart Rolls Out New Ad Measurement Tool
Walmart is rolling out a new tool that shows if people buy a product after seeing an ad for it. As reported by business insider, the company is building an internal advertising business to rival Amazon. As per Jeff Clark, VP of product and product marketing at Walmart Media Group, the new tool is Walmart's first step in building an ad manager akin to the software that advertisers use to buy ads on Amazon, Facebook and Google.
4. YAAP Appoints Rachit Dewan As AVP – Business Development
Rainmaker Ventures' digital content company, Yaap, has appointed Rachit Dewan as AVP – business development. As noted by campaign India, Dewan will be based in Gurugram and will oversee business development for the agency across India. His last full-time stint was with Fork Media where he was associate director -buzzerati.
5. 72nd Emmy Awards To Be An All-Virtual Event

The 72nd Primetime Emmy Awards will be an all-virtual event due to the COVID-19 pandemic.  Producers are still deciding which parts of the show will be live or whether to inform winners before the show airs, reports Variety. That could mean that some parts of the show will be taped in advance, and the producers could fill time between awards with pre-recorded skits or interviews with nominees.