At Kyoorius, we're dealing with the coronavirus situation with the seriousness it deserves.
Therefore, we're doing what can be done remotely while keeping our followers informed on all that is happening in the world of media, advertising and marketing.
Consequently, till things improve, Melt in a Minute will change a bit.
The format will change from all video to a text-based post. A little more difficult to consume, but it's the best we can think of under the circumstances.
All of you, stay safe.
And stay informed with posts like this one.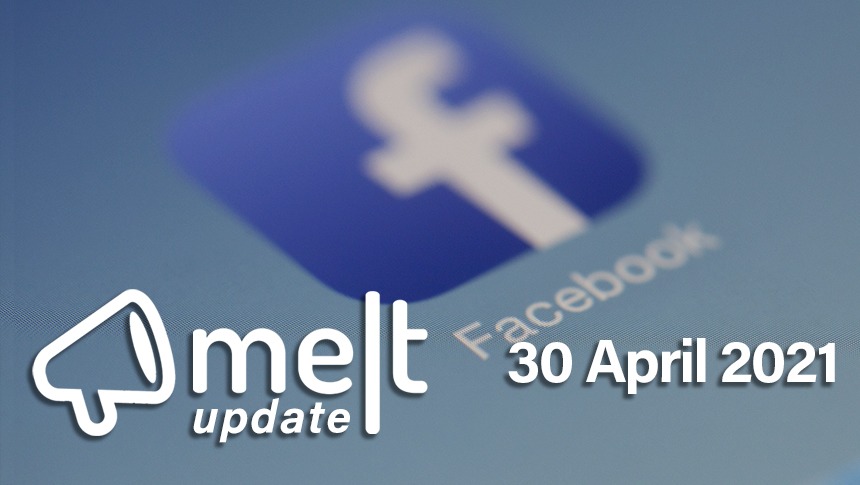 Top News:
1. Facebook Posts Strong Numbers in New Quarter
Facebook posted strong numbers for its latest quarter, boosted by higher ad rates and an increase in the number of ads it delivered. For the first three months of its financial year, Facebook's revenue rose to $26.17 billion, up 48% compared with the previous year. Income rose 94% to $9.5 billion. As per campaign India, Asia-Pacific continued to be the big user magnet, growing to 760 million users, versus 744 million in the previous quarter and 678 million a year ago.

2. WPP's India Revenue Declines
WPP has reported a 0.5% decline in its revenue less pass-through costs from the Indian market in Q1 2021. This is the fourth straight quarter of revenue de-growth for the advertising conglomerate in India. As reported by exchange4media, the revenue in Q2 2020 had declined by a whopping 25.1% due to the economic devastation caused by the pandemic-led lockdown. The revenue de-growth stood at 16.3% and 8.9% in Q3 and Q4 respectively.
3. Lenovo Appoints Shailendra Katyal as MD

Lenovo has appointed Shailendra Katyal as Managing Director, Lenovo PCSD India, and Site Leader for Lenovo Group in India, effective 1 May 1 2021. According to exchange4media, he will succeed Rahul Agarwal, who has decided to move on from the company to pursue other interests, following 20 years at Lenovo. Katyal is currently Executive Director at Lenovo India PC and Smart Devices Group, where he leads the consumer business.