At Kyoorius, we're dealing with the coronavirus situation with the seriousness it deserves.
Therefore, we're doing what can be done remotely while keeping our followers informed on all that is happening in the world of media, advertising and marketing.
Consequently, till things improve, Melt in a Minute will change a bit.
The format will change from all video to a text-based post. A little more difficult to consume, but it's the best we can think of under the circumstances.
All of you, stay safe.
And stay informed with posts like this one.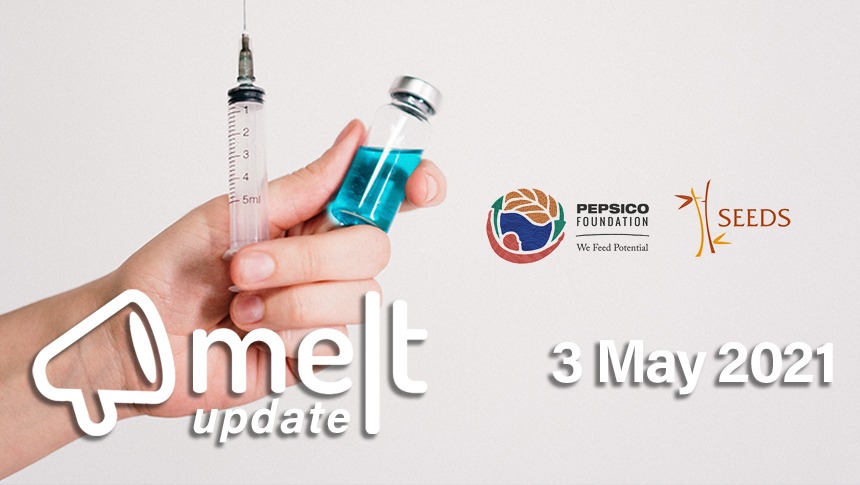 Top News:
1. PepsiCo Foundation and SEEDS to Launch Community Vaccination
The PepsiCo Foundation has partnered with Sustainable Environment and Ecological Development Society (SEEDS), a not-for-profit organization, to launch an extensive community relief outreach against Covid-19. As part of the partnership, SEEDS will drive Covid -19 vaccinations for the community at large, set up Covid care centres equipped with beds and medical facilities including oxygen cylinders. As reported by exchange4media, the entire community relief program will be rolled out across the country with a special focus on five states — Maharashtra, Punjab, West Bengal, Uttar Pradesh, and Telangana.
2. MullenLowe Group Elevates S Subramanyeswar as CSO, APAC
MullenLowe Group has elevated S Subramanyeswar as chief strategy officer across Asia Pacific. This is in addition to him being CSO for MullenLowe Lintas group in India. As per campaign India, Subramanyeswar joined Lowe Lintas in 2011 as national planning director.  In a career spanning more than two decades, he has also worked with Wipro, Publics, Rediffusion Y&R, and Saatchi & Saatchi across India, US and UK.
3. Sandeep Goyal Acquires Rediffusion
Sandeep Goyal, chairman, Mogae Media has acquired Rediffusion, the agency which was launched in 1973 by Diwan Arun Nanda, Ajit Balakrishnan and Mohammed Khan. Post the acquisition, which was completed last week, Goyal takes over as managing director at the agency. As noted by campaign India, Nanda shall continue to mentor the agency and will stay on as chairman. Balakrishnan will now be focusing his attention on Rediff.com.
4. Digitas Appoints Abhishek Chaturvedi
Digitas has appointed Abhishek Chaturvedi as senior vice president and head of planning. As reported by The Economic Times, Chaturvedi will report to Sonia Khurana, chief operating officer of Digitas India. Prior to joining Digitas India, Chaturvedi was with McCann Worldgroup as vice president. He held a similar profile at Ogilvy and Grey Group where he led planning for some of the leading brands across categories.