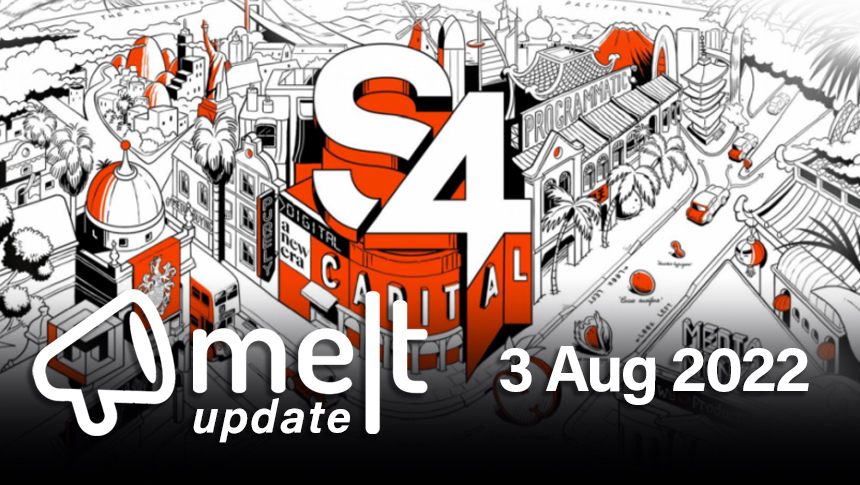 Top News:
1. S4 Capital brings in Colin Dey & Chris Martin
Sir Martin Sorrell has brought in Colin Day with immediate effect as Chair of S4's audit and risk committee and Non-Executive Director. Chris Martin, the former COO and Co-Founder of early S4 acquisition MightyHive returns to S4 Capital as COO.
2. ITC exits lifestyle retail business
Diversified group ITC said that it has exited from lifestyle retailing business following a strategic review of the business portfolio. The company had entered the lifestyle retailing business more than two decades ago under the Wills Lifestyle brand.
3. Tinder CEO steps down
Tinder CEO Renate Nyborg is stepping down after nearly two years on the job, according to the dating company's second-quarter earnings letter. Match Group CEO Bernard Kim will fill the role in the interim. OkCupid's Melissa Hobley will take helms as Tinder's CMO.
4. YouTube launches a Creator Safety Center
The Creator Safety Center has been launched to enable racial justice, equity & product inclusion and is the first of the series of updates YouTube plans to launch for this initiative.
5. Instagram will collect & measure demographic info of users
Instagram will collect and measure demographic information, like race and ethnicity, to understand the experience of various communities on the platform. Instagram will first start off with this strategey with a random set of users based out of the US.