At Kyoorius, we're dealing with the coronavirus situation with the seriousness it deserves.
Therefore, we're doing what can be done remotely while keeping our followers informed on all that is happening in the world of media, advertising and marketing.
Consequently, till things improve, Melt in a Minute will change a bit.
The format will change from all video to a text-based post. A little more difficult to consume, but it's the best we can think of under the circumstances.
All of you, stay safe.
And stay informed with posts like this one.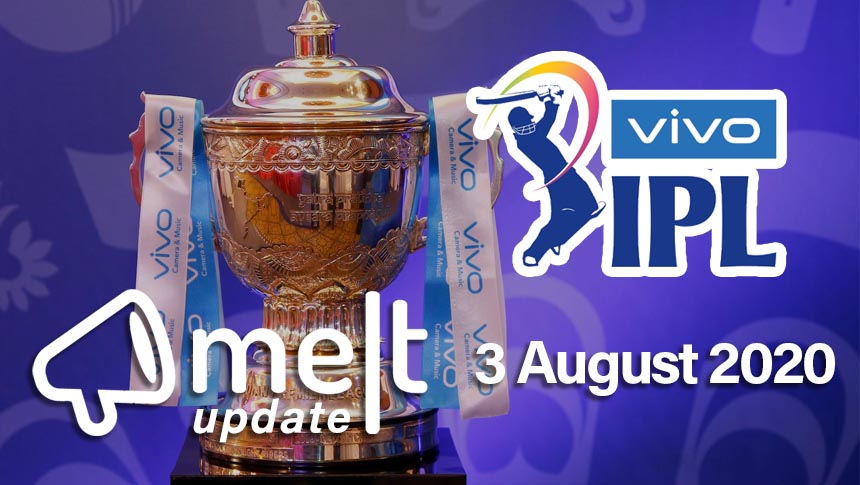 Top News Today:
1. IPL Retains Vivo As Title Sponsor
The IPL Governing Council has decided to retain Vivo as the title sponsor along with the other sponsors. The 53-day tournament will be played from 19 September 2020 with the final on 10 November 2020. The matches will be played in Dubai, Sharjah and Abu Dhabi subject to necessary clearances from the Government of India. According to exchange4media, Women's T20 Challenge will also take place in the UAE and will comprise three teams with four matches to be played during the IPL Playoff week.
2. Thomas Schäfer Takes Over As Chairman Of The Board At Skoda Auto
Thomas Schäfer has taken over as the Chairman of the Board at Skoda Auto. In this position, he succeeds Bernhard Maier, who is handing over the office to his successor after almost five years at the helm. As per exchange4media, Thomas Schäfer will assume the role of Chairman of the Board at Skoda Auto on 3 August 2020.

3. Microsoft In Talks To Buy TikTok's Operations In US, Australia, New Zealand & Canada
Microsoft is in talks with TikTok's Chinese parent company, ByteDance to buy not just its US operations, but also those in Australia, New Zealand and Canada. As noted by campaign India, the proposed deal aims to keep the video-sharing platform alive in markets where governments have serious security concerns over users' security and privacy.  While Microsoft would own and operate TikTok in these four markets, the company may also invite other American minority investors to participate.

4. Sanjay Trehan Appointed As Digital Advisor To Pomelo Digital
Sanjay Trehan has been appointed as the Digital Advisor to Pomelo Digital, as reported by exchange4media. With about 30 years of experience in advertising and new media, Trehan held senior leadership positions at HT Media, Microsoft, NDTV Convergence, and Times Internet. During his time at these companies, he led digital and new media initiatives across web, video, and mobile categories.