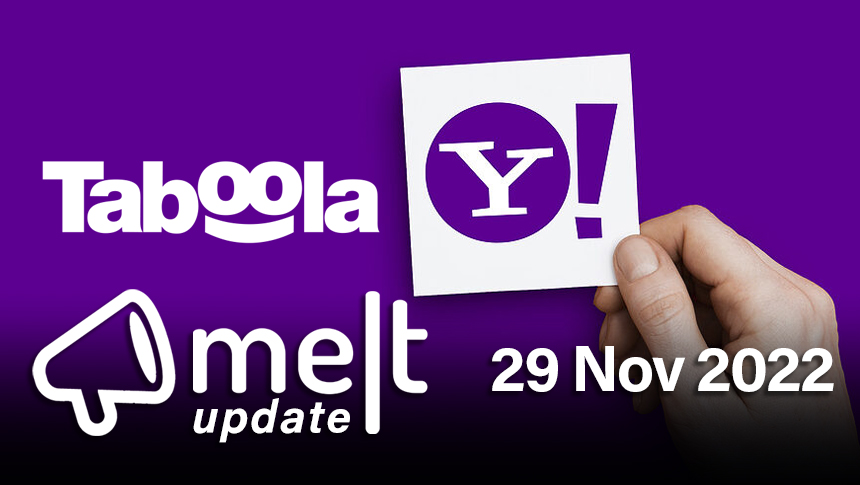 Top News:
1. Yahoo and Taboola enter 30 year exclusive commercial agreement
Yahoo and Taboola announced that they have entered into a 30-year, exclusive commercial agreement. Taboola will exclusively power native advertising across all of Yahoo's digital properties and will be available to buy through the Yahoo DSP.
2. FAB Market launches FAB Creators' Network
FAB Market is a B2B content platform from HT Media, while FAB Creators' Network is a service studio specialising in Demand Generation Content Solutions (video + audio), Live-Streamed Video Creation and Radio Show Creation.
3. Prasoon Joshi named Uttarakhand's brand ambassador
The Uttarakhand government has appointed CEO & CCO of McCann Worldgroup India as the state's brand ambassador. The state administration has authorised the director general of culture to enter a Memorandum of Understanding with Joshi in this regard.
4. NDTV-Adani: RRPRH ownership transferred to VCPL
NDTV in its regulatory filing said that RRPRH has issued equity shares on November 28, 2022, constituting 99.5% of its equity share capital to Vishvapradhan Commercial Private Limited (VCPL).
5. Ankit Kapoor joins Ananta Capital as CMO
Ankit Kapoor has joined Ananta Capital as chief marketing officer. He updated his LinkedIn profile to reflect his move. Kapoor moves from Nestlé, where he was head, category marketing-chocolates and confectionery.