At Kyoorius, we're dealing with the coronavirus situation with the seriousness it deserves.
Therefore, we're doing what can be done remotely while keeping our followers informed on all that is happening in the world of media, advertising and marketing.
Consequently, till things improve, Melt in a Minute will change a bit.
The format will change from all video to a text-based post. A little more difficult to consume, but it's the best we can think of under the circumstances.
All of you, stay safe.
And stay informed with posts like this one.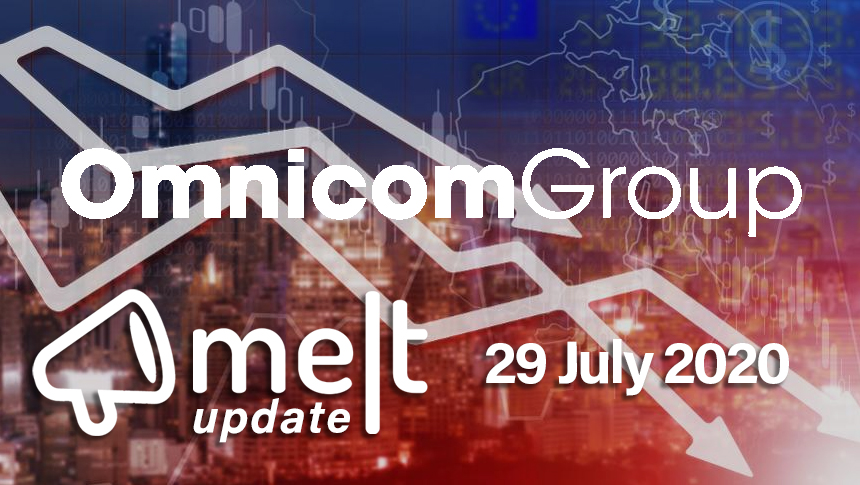 Top Headlines Of The Day:
1. Omnicom's Advertising Business Reports a 27% fall in Organic Revenue
Omnicom's global organic revenue plummeted 23% in the second quarter of the year, as reported by campaign live. The company, which owns the DDB and BBDO ad networks, reported revenue of $2.8 billion for the three months to 30 June, down 25% year-on-year on a reported basis. Operating profit plunged 89% to $62.5 million. Omnicom's advertising business reported a 27% fall in organic revenue. CRM consumer experience showed a 26% decline while CRM execution and support decreased by 28% and PR fell by 13.9%.
2. Lowe Lintas Launches 'Kaam Wapasi'

Lowe Lintas has launched 'Kaam Wapasi', a unique tech platform built to help migrant workers get back to work and at the same time, assist employers with access to a pool of readily available workers. As per exchange4media, the platform will allow workers to choose jobs by skill and location. Currently, jobs are segregated into categories such as construction, logistics, restaurants and manufacturing, with further sub-options based on skill.
3. Raymond To Cut Jobs, Rents & Marketing Expenses

Raymond will be cutting jobs, rents, and marketing costs to decrease expenses by as much as 35% for the financial year started 1 April 2020.  As noted by livemint, the shift to online engagements has slammed demand for business clothing worldwide, tipping the two-century-old Brooks Brothers Group Inc. into bankruptcy this month. For now, Raymond is using its Bengaluru factory to manufacture personal protective equipment for health workers.
4. Paytm Money Appoints Varun Sridhar As New CEO

Paytm Money has appointed Varun Sridhar, as the new CEO of Paytm Money. He will lead the launch & development of the equity brokerage, NPS and Gold services. Most recently, Sridhar served as CEO of FinShell India where he launched realme PaySa a fintech platform on mobile. As per afaqs, he will be reporting to Amit Nayyar, President at Paytm.
5. Government's New Ad Policy To Help Print Media
The new print media advertising policy which kicks in from 1 August 2020 has directed all ministries to place at least 80% of their funds earmarked for advertising, with the information and broadcasting ministry's Bureau of Outreach and Communication (BOC) in advance, in the first quarter of every financial year. The move is expected to facilitate faster payouts to media organisations for the ad content carried by them on behalf of various ministries. As reported by The Economic Times, the new norms will also focus on 80% of the newspaper advertising space to vernacular dailies, while the remaining 20% will be set aside for English newspapers.