At Kyoorius, we're dealing with the coronavirus situation with the seriousness it deserves.
Therefore, we're doing what can be done remotely while keeping our followers informed on all that is happening in the world of media, advertising and marketing.
Consequently, till things improve, Melt in a Minute will change a bit.
The format will change from all video to a text-based post. A little more difficult to consume, but it's the best we can think of under the circumstances.
All of you, stay safe.
And stay informed with posts like this one.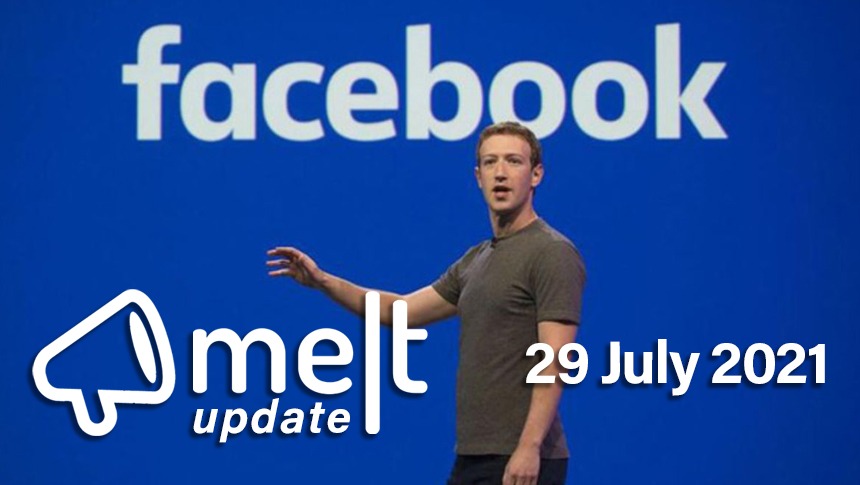 Top News:
1. Facebook Posts Strong Q2 Results
Facebook today posted that its total revenue in Q2 grew by 56% to $29.1 billion, from $18.6 billion in the same period last year. Q2 ad revenue was $28.6 billion, up 56% from $18.3 billion. Other revenue was $497 million, up 36%. Total expenses were $16.7 billion, up 31% compared to last year. Marketing & Sales increased 15%, mainly driven by hiring and marketing spend.

2. Spotify Ad Revenue Grows in Q2
Spotify posted that its ad revenue grew 627% year over year in Q2, driven by triple-digit growth at Spotify Studios, which includes The Ringer, Parcast and Gimlet. Overall, Spotify's ad supported revenue grew 110% year over year to $324 million. As per campaign India, the streaming audio giant's overall revenue in Q2 grew 23% year over year to $2.7 billion.

3. Instagram to Restrict Ad Targeting Options for Younger Audiences
Instagram is looking to provide more protection for young users with a series of updates, which includes restricting its ad targeting options for younger audiences. This could have a big impact for digital marketers, reports social media today. Instagram says that youth advocates have advised that young people may not be well equipped to make purchase decisions based on this type of targeting, which is why it's moving to limit its options.

4. LifeCell Appoints Mullen Lintas as Creative Partner
LifeCell International has appointed Mullen Lintas as their creative partner for promoting their community stem cell banking division. As per afaqs, the scope of the engagement is to drive home the advantage of community stem cell banking and build preference for LifeCell via multiple communication channels.