At Kyoorius, we're dealing with the coronavirus situation with the seriousness it deserves.
Therefore, we're doing what can be done remotely while keeping our followers informed on all that is happening in the world of media, advertising and marketing.
Consequently, till things improve, Melt in a Minute will change a bit.
The format will change from all video to a text-based post. A little more difficult to consume, but it's the best we can think of under the circumstances.
All of you, stay safe.
And stay informed with posts like this one.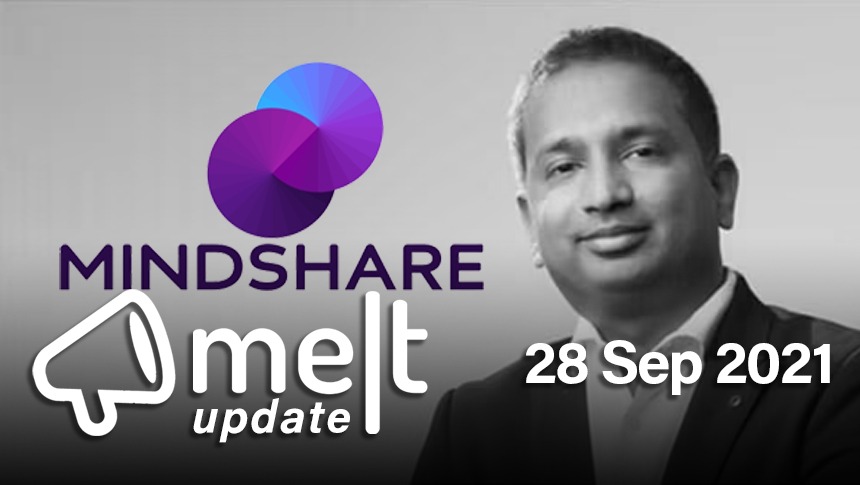 Top News:
1. Mindshare Appoints Gopa Menon as Digital Head, South Asia
Mindshare has appointed Gopa Menon as digital head of South Asia. As reported by campaign India, he quit as chief operating officer at Dentsu's digital agency Isobar in July, after a 12-year-stint with the organisation. In his current role, Menon will be responsible for managing the agency's full service digital offerings and help existing and new clients transform their digital processes, digital marketing strategies, brand building and ROI driven marketing outcomes.  
2. AdLift Appoints John George as Senior Creative Director
AdLift has appointed John George as senior creative director. George will be based in Bengaluru and will lead the agency's creative output. As noted by campaign India, he will report to Prashant Puri, co-founder and CEO, AdLift.
3. Prateek Garg Quits The Walt Disney Company
Prateek Garg, Head of Corporate Development — Direct-to-Consumer & International, APAC, The Walt Disney Company, has quit the company. Prateek moved into the Asia Pacific role after the acquisition of 21st Century Fox by The Walt Disney Company. According to exchange4media, his next move is not known yet.
4. Dentsu Webchutney Wins Mandate for Blackberrys
Dentsu Webchutney has won the creative and media duties for the menswear brand, Blackberrys. The account was won following a multi-agency pitch. Through this partnership, the agency aims to create a space of accessibility and style for the brand. The focus is to make men's occasion wear such as suits & jackets more holistic and approachable.
5. Puma Group Appoints Smita Balram as Senior Manager – Corporate Communications
Puma Group has appointed Smita Balram as its Senior Manager – Corporate Communications. According to exchange4media, she will strategise and build the brand communication for the India operations of the German sport style giant. Prior to this, Balram was associated with The Economic times as Special Correspondent where she worked for six years.