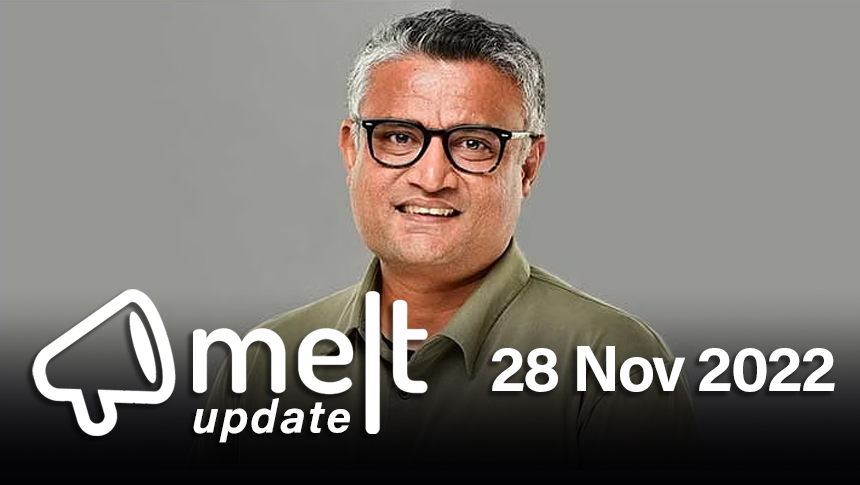 Top News:
1. Prasanth Kumar named President of AAAI
Prasanth Kumar, CEO – South Asia of GroupM Media (India) was elected as the President of the Advertising Agencies Association of India (AAAI) for the year 2022-23. Rana Barua, Group CEO of Havas Group India – was elected Vice-President.
2. S Subramanyeswar takes over as CEO at MullenLowe Lintas
MullenLowe Group announced the elevation of S Subramanyeswar (Subbu), as Group Chief Executive Officer. He takes over from Virat Tandon who has stepped down from his role.
Amer Jaleel also resigned from his post as Chairman and Group Chief Creative Officer.
3. Rubeena Singh exits Josh
Rubeena Singh has resigned from Josh where she was Country Manager. Singh is currently serving her notice period. She joined the video-sharing social networking service in 2021 and was responsible for commercial monetisation, strategy and business development.
4. Dentsu appoints Unmesh Pawar as Chief People Officer
Dentsu announced the appointment of Unmesh Pawar as chief people officer (CPO) for India and South Asia. He will continue to bolster the agency's talent expertise across the Indian and South Asia markets and oversee all aspects of the talent strategy.
5. Ogilvy launches 'Reality'
Ogilvy has unveiled a lab designed to "explore and unlock" emerging technologies and apply them to clients' businesses and brands. Named Reality, the global lab is housed out of Ogilvy Experience that will be led by Dickon Laws, Ogilvy's global head of innovation.