At Kyoorius, we're dealing with the coronavirus situation with the seriousness it deserves.
Therefore, we're doing what can be done remotely while keeping our followers informed on all that is happening in the world of media, advertising and marketing.
Consequently, till things improve, Melt in a Minute will change a bit.
The format will change from all video to a text-based post. A little more difficult to consume, but it's the best we can think of under the circumstances.
All of you, stay safe.
And stay informed with posts like this one.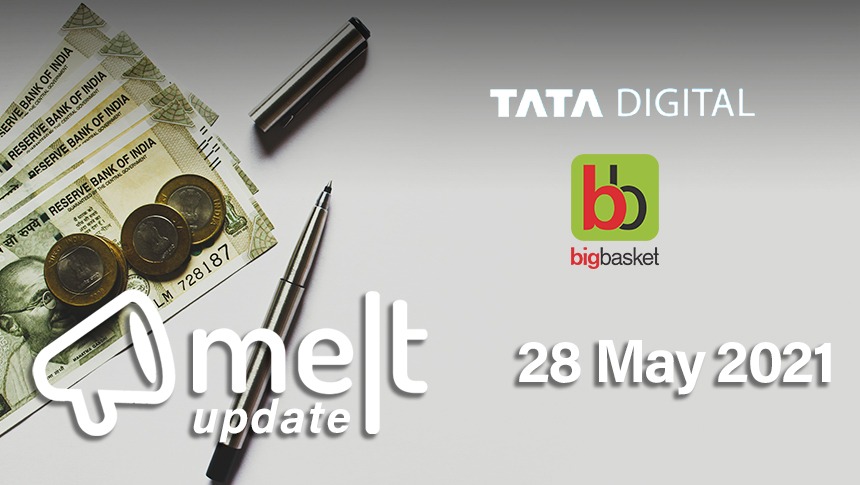 Top News:
1. Tata Digital Acquires Majority Stake in Bigbasket
Tata Digital has acquired a majority stake in online grocery store Bigbasket. As per afaqs, Tata Group is building a digital consumer ecosystem addressing consumer needs across categories in a unified manner. The acquisition presents an opportunity for Tata Group in its overall vision of creating a digital ecosystem.

2. Disney+ Hotstar Appoints Rahul Sarangi as VP, Head of Short Form & New Content Initiatives
Disney+ Hotstar has appointed Rahul Sarangi as Vice President – Head of Short Form & New Content Initiatives. As reported by exchange4media, Rahul joins from MX Player where he was Vice President & Head – New Business. Prior to MX Player, Sarangi was Global Head for Content & Business Development at The Viral Fever.

3. Oppo India Appoints Wieden + Kennedy to Handle its Reno Series
Oppo India has appointed Wieden + Kennedy's Delhi office to handle its Reno series of smartphones. The mandate is to oversee the Reno brand and to promote the much-anticipated launch of the next generation of the Reno Series. As reported by campaign India, the account was won following a multi-agency pitch.
4. Dentsu International Announces Senior Leadership Appointments
Dentsu International has announced two new senior leadership appointments across its global media agency portfolio. Fiona Lloyd has been promoted to the role of global client and brand president at Carat and Sanjay Nazerali steps up as the new global client and brand president, dentsu X. As per The Economic Times, these two appointments mark the culmination of a strategic re-set of global brand leadership within the dentsu international global media agency brands: Carat, dentsu X and iProspect.

5. Saatchi & Saatchi Propagate Appoints Deepak Prakash as AVP
Saatchi & Saatchi Propagate has roped in Deepak Prakash as the South Lead. Prakash has joined the agency as associate vice president and he will be driving new business growth and creative output while also strategically supporting existing clients to achieve business goals and manage relationships for brands. According to The Economic Times, he joins from FoxyMoron Media Solutions.