At Kyoorius, we're dealing with the coronavirus situation with the seriousness it deserves.
Therefore, we're doing what can be done remotely while keeping our followers informed on all that is happening in the world of media, advertising and marketing.
Consequently, till things improve, Melt in a Minute will change a bit.
The format will change from all video to a text-based post. A little more difficult to consume, but it's the best we can think of under the circumstances.
All of you, stay safe.
And stay informed with posts like this one.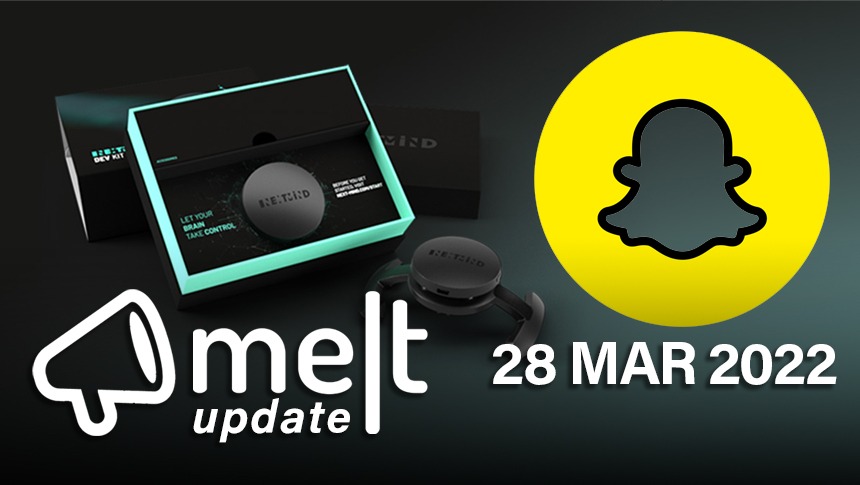 Top News:
1. Snap acquires NextMind for Future AR Glasses
Mobile messaging app Snap announced it is buying brain-computer interface startup NextMind as it looks for ways to make its wearable augmented reality (AR) glasses easier to navigate hands-free.
2. India TV appoints Vinay Maheshwari as group CEO
India TV announced the appointment of Vinay Maheshwari as Group CEO. Maheshwari moves from Sakshi Media Group, where he was Executive Director and CEO.
3. Harsh Shah now Managing Partner at Dentsu Webchutney
Dentsu Webchutney announced the elevation of Harsh Shah as Managing Partner. Shah served as EVP, and will now report to Sidharth Rao, CEO, dentsuMB Group.
4. Viacom18 consolidates film channels under Colors Cineplex umbrella
Viacom18 has consolidated all its movie channels under one brand umbrella – Colors Cineplex, and the new Hindi movie channel Colors Cineplex Superhits will go live on 1 April.
5. Emami acquires Reckitt's Dermicool
Emami announced the acquisition of Dermicool from Reckitt. The deal is worth INR 432 crores excluding taxes and duties, according to a release by Emami.