At Kyoorius, we're dealing with the coronavirus situation with the seriousness it deserves.
Therefore, we're doing what can be done remotely while keeping our followers informed on all that is happening in the world of media, advertising and marketing.
Consequently, till things improve, Melt in a Minute will change a bit.
The format will change from all video to a text-based post. A little more difficult to consume, but it's the best we can think of under the circumstances.
All of you, stay safe.
And stay informed with posts like this one.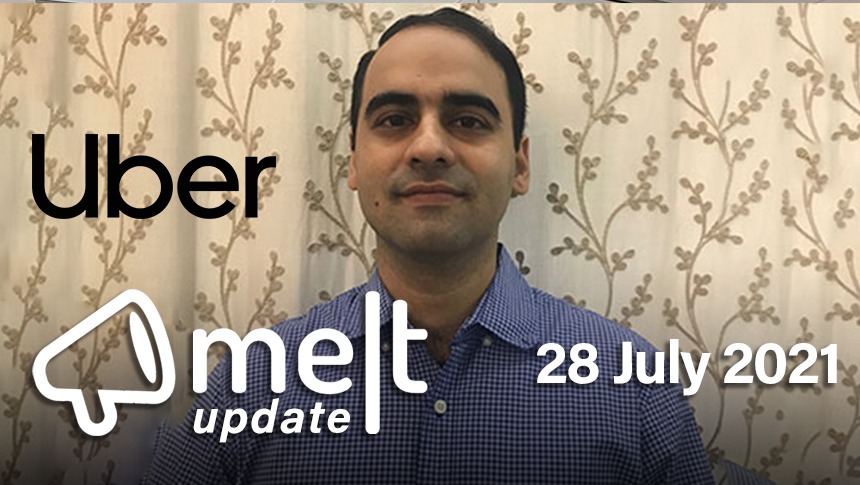 Top News:
1. Uber Promotes Ameya Velankar to Head of Marketing, India & South Asia
Uber has promoted Ameya Velankar to head of marketing for India and South Asia. As per campaign India, he was previously the head – product marketing at the company. Before joining Uber in 2019, he was at SC Johnson where he was the category head. At Uber, Velankar will work closely with the India SA leadership team to consolidate Uber's presence in these markets and look at further strengthening the brand.
2. Disney+ Hotstar's Gulshan Verma Joins JioAds as CEO
Disney+ Hotstar SVP & Head, Advertising Gulshan Verma will be joining JioAds as CEO, according to exchange4media. Reliance Jio is foraying into digital advertising business with JioAds. He is expected to join JioAds early next month.
3. DDB Mudra Appoints Anand Murty as Strategy Head
DDB Mudra has appointed Anand Murty to steer the strategy function for its offices across Mumbai, Bengaluru and Gurugram. Anand will report into Amit Kekre, national strategy head, DDB Mudra Group. As per The Economic Times, his last stint was at Taproot Dentsu, where he led the strategy for the agency's Gurugram division.
4. Netflix Sets Up Music Creative & Production Team in Mumbai
Netflix has set up its first Music Creative and Production team in Mumbai which is the first in the Asia Pacific region. The team will provide production support to Netflix creators in India and connect them with local music talent. As per exchange4media, the Music Creative and Production team will also partner with organizations across the country on bespoke programs and a range of initiatives, including workshops for training music supervisors and music editors.
5. Instagram Reels Now Twice as Long
Instagram Reels can now be up to one minute long, double the previous 30-second time limit. Instagram initially debuted Reels with a brief 15-second time cap, then quickly doubled it just a month later. As noted by The Verge, Reels is now nearly a year old and expanding its short video limit may give creators a little more space to work with.