At Kyoorius, we're dealing with the coronavirus situation with the seriousness it deserves.
Therefore, we're doing what can be done remotely while keeping our followers informed on all that is happening in the world of media, advertising and marketing.
Consequently, till things improve, Melt in a Minute will change a bit.
The format will change from all video to a text-based post. A little more difficult to consume, but it's the best we can think of under the circumstances.
All of you, stay safe.
And stay informed with posts like this one.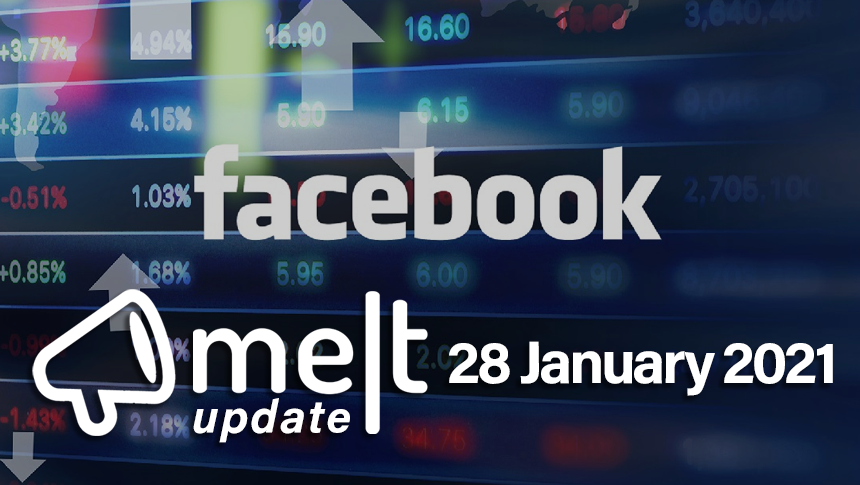 Top News:
1. Facebook Posts $11.22 billion in Net Income for Q4
Facebook has reported financial results for the quarter and full-year ended 31 December 31 2020. The tech giant posted $11.22 billion in earnings or $3.88 per share, in the October-December quarter, up 53% from the earlier year. Facebook's revenue grew 22% to $28.07 billion. As reported by exchange4media, the platform's monthly user base also grew by 12% to 2.8 billion.

2. Reckitt Benckiser Leads Rs 45 cr Investment Round in Bombay Shaving Company
Reckitt Benckiser has led an Rs 45 Crore funding round in Visage Lines Personal Care, the owner company for the brand, Bombay Shaving Company. As per exchange4media, the investment is in line with RB's strategy to play in new spaces and places. Arjun Purkayastha, RB's Senior Vice President, eCommerce, Digital, and Ventures will join the Visage Lines board.

3. FCB India Bags Integrated Communication Mandate for Lakme & Elle 18
FCB India has announced that it has been awarded the integrated communication mandate of Lakme & Elle 18 following a multi-agency pitch. According to The Economic Times, the agency will lead the creative mandate for the cosmetic brands, powered with 360-degree communication strategies that are more adaptive and relevant to the current market conditions. Both brands belong to the parent company- HUL.
4. Unacademy Appoints Jagadeesh J as VP, Performance & Digital Marketing
Unacademy has appointed Jagadeesh J as its vice president of performance and digital marketing, as per afaqs. Before this appointment, he was with redBus, an online bus ticketing platform as its director and head – digital marketing, customer acquisition and partnerships.
5. Aditya Birla Fashion & Retail to Acquire 51% Stake in Sabyasachi
Aditya Birla Fashion and Retail Ltd (ABFRL) is set to acquire 51% stake in Indian luxury designer label Sabyasachi, a brand owned by Sabyasachi Mukherjee. The company will infuse Rs 398 crore for 51% interest in the label run by Sabyasachi Couture. As per livemint, the stake in Sabyasachi will add weight to ABFRL's growing ethnic wear portfolio and accelerate the company's strategy to capture a large share of the ethnic wear market.