At Kyoorius, we're dealing with the coronavirus situation with the seriousness it deserves.
Therefore, we're doing what can be done remotely while keeping our followers informed on all that is happening in the world of media, advertising and marketing.
Consequently, till things improve, Melt in a Minute will change a bit.
The format will change from all video to a text-based post. A little more difficult to consume, but it's the best we can think of under the circumstances.
All of you, stay safe.
And stay informed with posts like this one.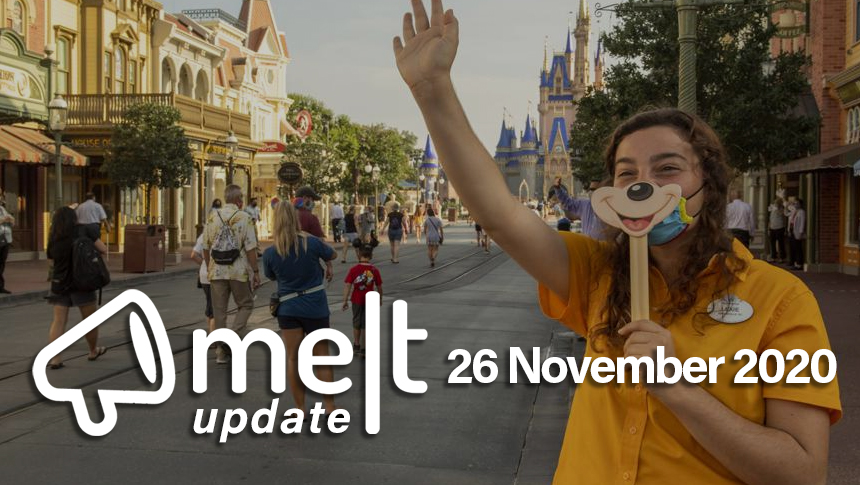 Top Headlines of the day:
1. Disney To Cut 32000 Jobs In 2021
Disney has announced that it will cut 32,000 jobs in 2021. As reported by livemint, the company, which previously said it would cut 28,000 jobs, has struggled with the pandemic and social restrictions. According to a filing with the Securities and Exchange Commission, the cuts would be made in the first half of next year. The move comes on the heels of Disney's $4.7 billion loss in the most recent quarter, which reflected the hit to its theme park business and the derailment or postponement of major movie releases.

2. Swati Mohan Steps Down From Netflix
Swati Mohan, director, marketing at Netflix India has stepped down after assuming the position in July 2018. In her time at Netflix, she spearheaded the marketing team launching many campaigns for the streaming platform. According to The Economic Times, Mohan worked in leadership roles at National Geographic and Fox Networks Group, India, Mindshare (GroupM) and Maxus, before joining Netflix.


3. OTT industry To Draft Implementation Tool Kit
The over-the-top (OTT) industry and the Internet and Mobile Association of India (IAMAI) have joined hands to draft an implementation tool kit that will detail how a proposed self-regulation code for video-on-demand services will be applicable. As per financial express, the self-regulation code which was earlier issued had mandated each OCCP (online curated content provider) to set-up a Consumer Complaints Department and/or an internal committee as well as an advisory panel to deal with complaints, appeals and escalations. However, the government conveyed that the code did not clearly specify the way it needs to be implemented.