At Kyoorius, we're dealing with the coronavirus situation with the seriousness it deserves.
Therefore, we're doing what can be done remotely while keeping our followers informed on all that is happening in the world of media, advertising and marketing.
Consequently, till things improve, Melt in a Minute will change a bit.
The format will change from all video to a text-based post. A little more difficult to consume, but it's the best we can think of under the circumstances.
All of you, stay safe.
And stay informed with posts like this one.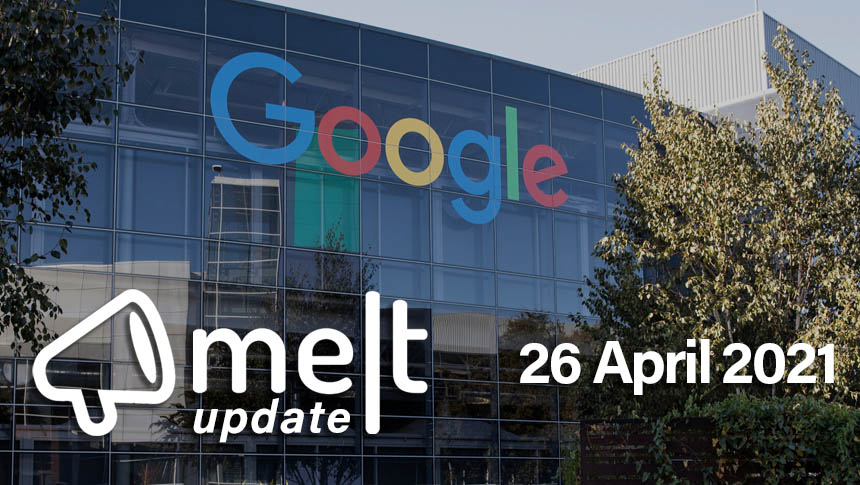 Top News
1. Google Extends Support, Announces Rs 135 Cr Towards COVID-19 Relief
Google has extended support to India amid surge in COVID-19 cases. The company has announced Rs 135 crore towards COVID-19 relief including increased Ad Grant support for public health information campaigns. As per The Economic Times, this includes funding for medical supplies and grants to organisations supporting high-risk communities and cash assistance to help spread critical information.

2. P&G Pledges Rs 50 Cr towards Vaccination
Procter & Gamble has announced that it will contribute towards the vaccination of over 5 lakh Indian citizens by pledging INR 50 crore in partnership with government and local authorities in India. As reported by exchange4media, for every P&G employee in India, the company is contributing towards the vaccination of 100 Indians. In addition, the company will also cover the vaccination cost of its 5000+ employee force in India, and their eligible immediate family members.

3. MediaCom Launches MediaCom Creative Systems
MediaCom is launching MediaCom Creative Systems, a global division that will aim to bring media and creative back together using data and technology. It will be led by Stef Calcraft, the Mother co-founder who joined the WPP network in 2019 as global chief executive, creative transformation. As per campaign India, the roll-out fits with WPP's wider strategy of repositioning itself as a creative transformation company.

4. CitrusAd Appoints Kushal Sanghvi to Lead India & South East Asia
CitrusAd has appointed Kushal Sanghvi to lead India and South East Asia. Sanghvi will be responsible for sharing and expanding the footprint of the CitrusAd platform into new retail and e-commerce partnerships and putting control of monetization programs into the hands of retailers. As noted by The Economic Times, he will also look after creating opportunities through various channels or types for e-commerce media for advertisers, brands and their agency partners. Sanghvi joins from ad tech firm Integral Ad Science.

5. Health & Glow Appoints Hiveminds as Digital AOR
Health & Glow Retail has appointed Hiveminds Innovative Marketing Solutions as their official digital agency on record. According to The Economic Times, HiveMinds is the digital specialist agency of Madison World.