At Kyoorius, we're dealing with the coronavirus situation with the seriousness it deserves.
Therefore, we're doing what can be done remotely while keeping our followers informed on all that is happening in the world of media, advertising and marketing.
Consequently, till things improve, Melt in a Minute will change a bit.
The format will change from all video to a text-based post. A little more difficult to consume, but it's the best we can think of under the circumstances.
All of you, stay safe.
And stay informed with posts like this one.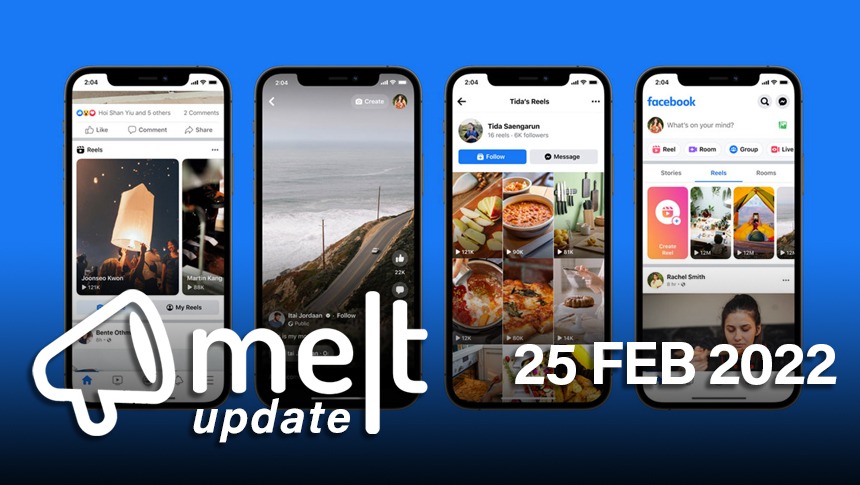 Top News:

1. Meta Expands 'Reels' to Over 150 Countries
Meta has expanded the availability of Facebook Reels for iOS and Android to more than 150 countries across the globe. It has also introduced monetisation opportunities to help creators earn money, new creation tools and more places to watch and create Facebook Reels. Facebook also said that the 'Reels Play bonus' program, which is a part of its $1 billion creator investment, will pay eligible creators up to $35000 a month based on the views of their qualifying reels.
2. IPL to Begin on 26 March 2022
The Indian Premier League 2022 will begin in Mumbai on 26 March 2022 and end on 29 May 2022. The decision was taken at a meeting of the IPL Governing Council (GC). League matches will be played at four stadiums: 20 at the Wankhede, 15 at Brabourne Stadium, 20 at DY Patil Stadium and 15 at Maharashtra Cricket Association ground in Gahunje.
3. Sidheshwar Sharma Named GM – Brand Marketing, Tata Motors CVBU
Tata Motors has appointed Sidheshwar Sharma as General Manager – Brand Marketing, Tata Motors CVBU. Sharma has worked with Ogilvy, BBDO India and Publicis Groupe in the past. He will be based out of Mumbai.
4. InMobi Appoints Vivek Saxena as Director – Agency, Programmatic and New Business
InMobi has appointed Vivek Saxena as Director – Agency, Programmatic and New Business. He joins from MXPlayer, where he worked as National Head – Branded Content. Prior to this, he has worked with media companies like TVF and Hotstar.
5. Interactive Avenues Ropes in Juin Chakraborty as AVP – Client Servicing, West
Interactive Avenues has roped in Juin Chakraborty as associate vice-president, client servicing – West. As part of her new role, Juin will be responsible for delivering business solutions and strategies to clients. She will based out of Mumbai.