At Kyoorius, we're dealing with the coronavirus situation with the seriousness it deserves.
Therefore, we're doing what can be done remotely while keeping our followers informed on all that is happening in the world of media, advertising and marketing.
Consequently, till things improve, Melt in a Minute will change a bit.
The format will change from all video to a text-based post. A little more difficult to consume, but it's the best we can think of under the circumstances.
All of you, stay safe.
And stay informed with posts like this one.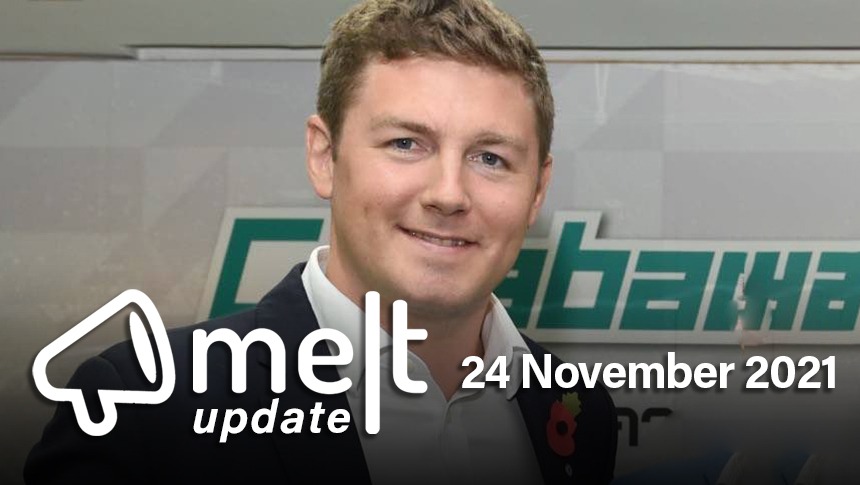 Top News:
1. Nike Appoints Chris Madsen as Sports Marketing Director, SEA & India
Nike has appointed Chris Madsen as its sports marketing director for Southeast Asia and India, reports marketing interactive. Prior to this, Madsen was head of partnership management at the Asian office of Chelsea Football Club. He also helmed the commercial partnerships manager role at the London Irish Rugby Club for close to two years.
2. Volkswagen Reviews Global Media Account
Volkswagen is reviewing its global media planning and buying account, which is currently held by Omnicom-owned PHD. According to campaign UK, the account spans brands including VW, Audi, Skoda and Seat. PHD was appointed in 2016, taking over the account in 2017, clinching Volkswagen Group's then-estimated $3bn business.
3. Tata Digital Appoints Dirk Lewis as Corporate Communications Lead
Tata Digital has named Dirk Lewis as its Corporate Communications Lead. In his new role, he will be leading the corporate communications team and ORM. Prior to this, Lewis was associated with MSL Group and contributed as Group Head for 3 years.
4. L'Oreal India Names Krishna Vilasini Bharadwaj as Director – Corporate Affairs & Engagement
L'Oreal India has appointed Krishna Vilasini Bharadwaj as its Director – Corporate Affairs & Engagement. Bharadwaj was formerly associated with Abbott Healthcare where she worked for 5 years. She has also worked with agencies like Genesis Burson – Marsteller, Waggener, Bates 141, CyberMedia, and more.